I have the greatest gaming group in the world. My job has very inconsistent days and hours which makes my gaming schedule rocky at best. But my gaming group, being as awesome as they are, are always very flexible in getting me into games at a moment's notice. Often, I may be jumping into an established campaign with a new character.
Because of this, I've developed a formula that helps me create a memorable player character in a very short amount of time. This is a character that I can introduce into the campaign, tie into already existing plotlines, and start playing with everyone else as if the character had always been there.
This system isn't perfect, like anything in life. But I've had a lot of success with it and made more memorable characters in thirty minutes with this system than when I have days, or even weeks, to fully plan out and build my character.
Here is the process:
Step 1: Pick an Established Character Template (10 minutes)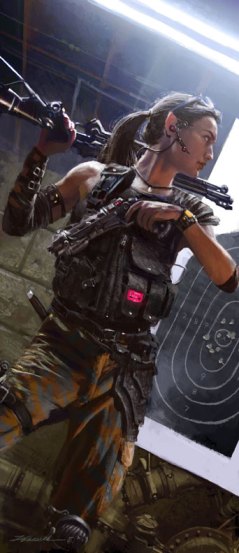 Almost all roleplaying games now have some sort of character templates or pre-made characters in their player's handbook. Don't worry about designing a character from scratch, pick one of the character templates or pre-made characters that are already available. This is an essential part to creating the character in a timely manner.
Narrow down your selection to three characters that you are interested in playing. If you are jumping into an established group, ask the gamemaster which one would fit into the game the best. Whatever he tells you, choose that one. Don't question it or ponder if you would rather play one of the other characters you chose, just do it.
If you aren't jumping into an already established group and everyone is generating characters at the same time, narrow it down to three selections. Once you've done that, look at them for one minute and just pick one. Your first initial reaction to what you would like to play is almost always the best choice.
Step 2: Pick Three Player Character Background Hooks (5 minutes)
Background hooks give your character an instant connection to the game. It also will give you the seed, or starting point, for a long term goals with your character. Pick three background hooks for your character.  You should choose one of these hooks to be the primary driving hook in the campaign. This may change after the game starts, but in the beginning it will be something that is an important focus for your character.
We have a list of 101 Player Background Hooks for you to choose from. Quickly examine that list and select three of the hooks that sound interesting to you. Don't think about it too much, just pick three that catch your attention.
Tell the gamemaster and the other players about the character template that you are building. Then tell them about the three background hooks that you have chosen. Ask them to think about if any of the hooks you have chosen for your character fit into hooks they have for their characters. Or, ask them if they would like to fit their character into one of your hooks that you've chosen.
Linking these hooks to other characters in the campaign is very important. Maybe your character has a background hook that he is trying to discover what happened to his village when it vanished overnight. There could be another player character that has an interest in this hook as well. Perhaps they lost family or friends during this incident or their business was destroyed. This provides an instant bond for those two characters to roleplay out together.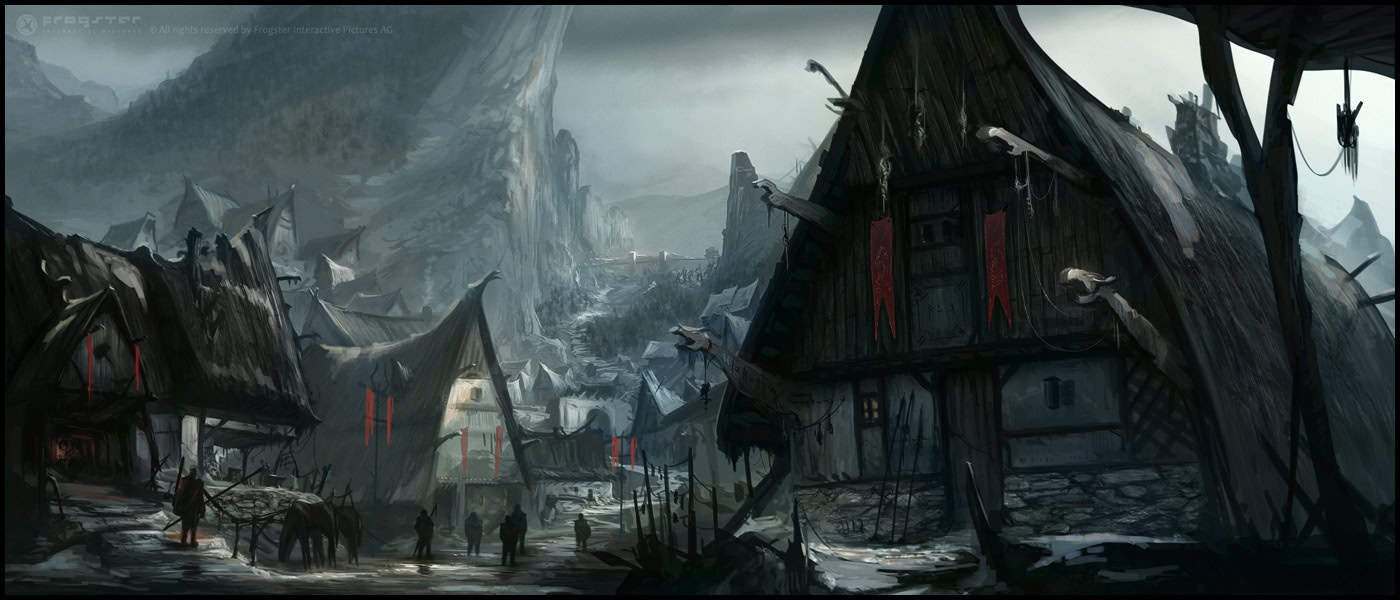 Some examples of backgrounds hooks might be:
– Clear his name from a serious crime he never committed.
– Find a cure for a slowly debilitating disease that he has contracted.
– Locate the assassin of the family patriarch (or matriarch), locate them and bring them to justice.
– Find the answer to a riddle that the character has known since he was a child.
– Discover why no matter where you go, you notice small animals (toads, squirrels, house cats, crows, etc.) watching you intently.
I highly suggest not choosing more than three background hooks. If you have too many directions for your character to go, you often end up choosing none of them and they just become unused fluff. Plus, throughout the campaign you will gradually pickup other hooks that the gamemaster, or other players, will help you develop with your character.
Step 3: Pick Three Player Character Quirks (5 minutes)
Character quirks are interesting traits about your character that can lead to fun and unique encounters in the game. Quirks give a character personality, pizazz, and something memorable for others to remember the character by. Often quirks lead to interesting moments in an adventure where a player chooses to do something with his character that he would not have done if the character didn't have that quirk.
We have a list of 101 Player Character Quirks for you to choose from.  Quickly examine that list and select three of the quirks that sound interesting to you.  Just like the background hooks, don't think too much about it, just pick three that sound interesting to you.
For example, let us say that a particular character has a quirk that he never drinks alcohol under any circumstances. The group enters a tavern where they meet a potential employer for an upcoming mission. This potential employer purchases a round of drinks for everyone at the table prior to the negotiations. Each character gladly accepts this gift… except one.
The character that never drinks alcohol politely refuses. The potential employer insists. In his line of work, it is rude not to accept these symbolic gifts prior to discussing a project. The character again politely refuses. This leads to a potential conflict and roleplaying moment that would not have occurred if this character quirk didn't enter the equation.
This is just one example. Character quirks aren't all bad. In fact, many of them are overwhelmingly enjoyable to roleplay and have fun with. You may have a big, buff tank type of character that is afraid of small animals, such as mice, birds, or squirrels. There may be a thief in the group that can't sleep in total darkness, so he carries a small nightlight with him everywhere. You may have a gruff dwarven warrior that is incredibly awkward with children. The possibilities are literally endless.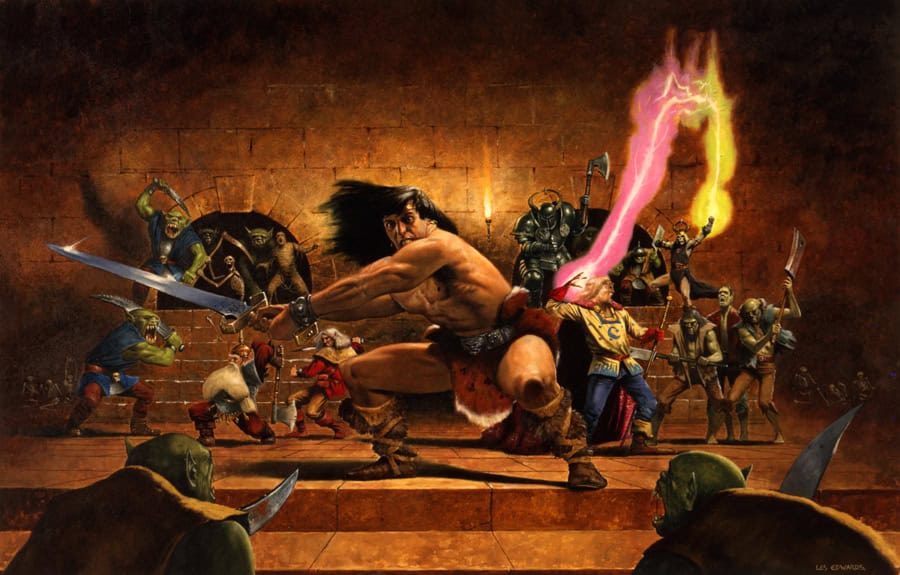 Here are some examples of player character quirks:
– Only wears one specific color of clothing, refuses all other colors.
– Doesn't like to enter holy buildings of any type, churches, monasteries, or temples.
– Unusually short, or tall, for his race.
– Always refers to himself in the third person.
– Has names for all of his pieces of equipment and speaks to them often.
When choosing three character quirks, you should choose one that is most notable in your character. This is the quirk that your character is most known for. An example would be Marty McFly's (Back to the Future) response to being called a chicken, or B.A. Baracus's (A-Team) response to getting on an airplane. Everyone knows what is about to happen and it is fun to watch every single time.
Be careful though, I've noticed that if you load a character up with a bunch of quirks, the character becomes very difficult to play and very unrealistic. Too many quirks can actually have the opposite effect you are going for and become a distraction to the game. So keep the amount of quirks your character has down to three and choose one your character is really known for.
Step 4: Create A Catch Phrase (5 minutes)
Creating a catch phrase is also something very memorable for any character but requires imagination and a little thought. Since you already have chosen a character template, picked three background hooks, and chosen three quirks, your character has been developed to a point to where you should have a good concept for it.
A catch phrase should be something that could fit into a variety of situations that may come up here and there throughout an episode. Every time B.A. Baracus was presented with having to get on an airplane, his catch phrase was, "I ain't gettin' on no plane." It's because his character had a fear of flying. It was memorable and something that didn't come up all the time but was often enough that everyone knew what was coming when he was about to say it. And, everyone wanted to hear it!
Another famous catch phrase is Marty McFly in the Back to The Future movie series. In each of those movies the antagonist calls him a chicken. Marty can't handle that. It was his quirk. His catch phrase response was, "Nobody calls me chicken." There were slight variations on it in each movie but it was always present and everyone couldn't wait to hear it.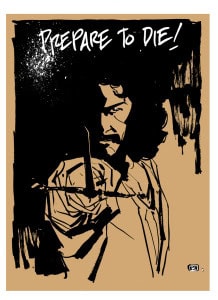 So how can you come up with a good catch phrase? Start with looking at your quirks and possibly your background hooks. Your catch phrase will probably relate to one of those things. For example, I had a character that had a quirk where he never used words of profanity and hated when others did so. The only exception was when something crazy would happen during an adventure, he would usually mutter a slow, drawn out, "Damnnn…" It was short, simple, and fun.
That catch phrase added humor into the game and didn't distract or take anything away from it. It got to the point where other players were waiting for me to say it when something crazy happened, like two vehicles crashing into each other, or someone pulling off an awesome combat move, or someone verbally burning another character.
A great catch phrase should use distinct and common words that everyone can understand. It should be able to be applied in a variety of situations. Don't overthink it. Jot down a few ideas and pick one. Almost always one of those first few ideas will be your best one.
Step 5: Create A Full Name with A Nickname (5 minutes)
Many gaming books now contain some sort of section within the book that provides you with character name examples for the setting you are playing in. If your gaming book has that, use one of those. A writer has taken the time to give you ideas for your character name that fit within the setting, so why not use them?
If there aren't name examples in your gaming book, find a random name generator online. There are dozens, if not hundreds, of them. The one I continually find myself returning to is Seventh Sanctum. They have a pretty good variety of random name generators for different setting types.
When it comes to names, just pick one. It isn't that complicated. You can't pick a wrong name. Once you've selected that name you'll want to pick a nickname. This could be a street name that your character goes by, a shortened version of the character's first name, or some nickname he was given at birth or during some other event.
If your character's first name is Montgomery, his nickname might be "Monty". That is simply a shortened version of his first name. Maybe Montgomery was a huge baby when he was born. His uncle nicknamed him "Knute" after the famous old school football player, Knute Rockne, because he thought he'd grow up to be a big athlete. Maybe his friends heard his nickname growing up and thought his uncle was calling him "Newt", so they called him that.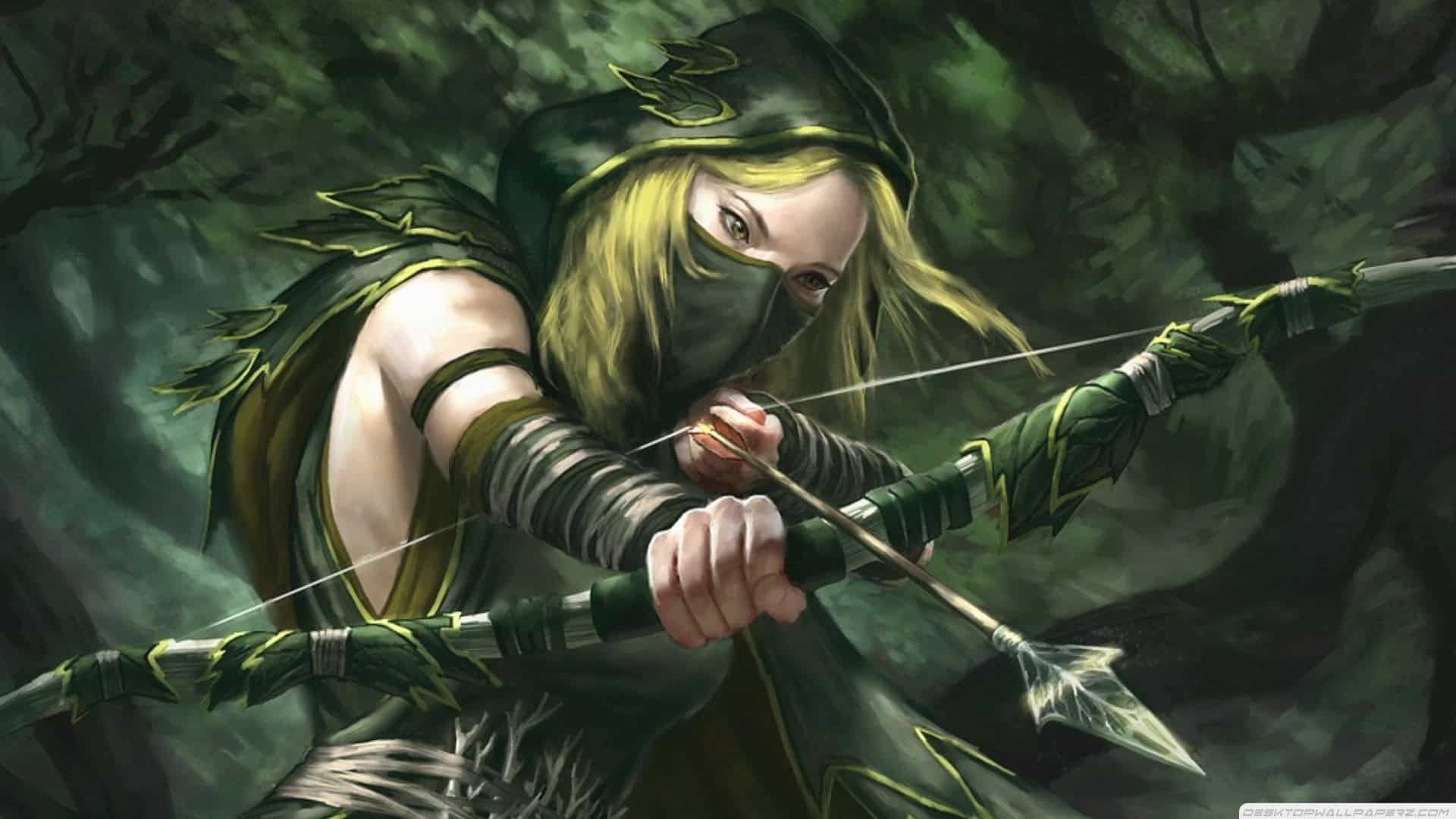 There are a million different options. If all else fails, you can give your character a superhero type of street name. Comic books are great sources for nicknames of characters. A good nickname should be concise and something that makes sense with the character.
You might not remember who Eric Brooks is but you probably know who "Blade" is. Blade is the human-vampire hybrid in the Blade movie series and comic books that protects humans from vampires. He's known as Blade due to his weapon of choice, a sword that he uses when he hunts vampires. Hardly anyone knows him as Eric Brooks.
The Process – Thirty Minutes to A Memorable Character
So that's the process of making a memorable roleplaying character for any game setting in thirty minutes or less.
Step 1: Pick an Established Character Template (10 minutes)
Step 2: Pick Three Player Character Background Hooks (5 minutes)
Step 3: Pick Three Player Character Quirks (5 minutes)
Step 4: Create A Catch Phrase (5 minutes)
Step 5: Create A Full Name with A Nickname (5 minutes)
Obviously it is up to you to add a little style and panache to playing the character once it's built but this process will give you a quick jumpstart towards that goal. If you're pressed for time but want to quickly build a character for a game, give this method a shot. Good or bad, let us know how it works for you!