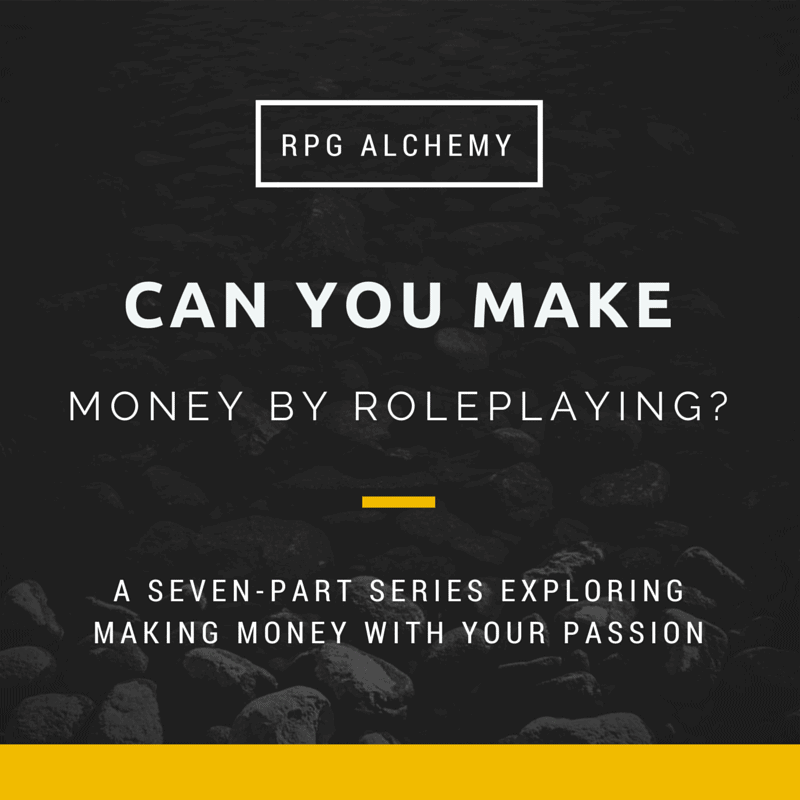 Can YOU Make Money By Roleplaying? is a seven-part series that explores if it is possible to make money with your roleplaying passion. Many gamers dream of publishing their own setting or system, creating a blog that the world adores, or simply earning money by actually playing games. But are those goals realistic and can you really make money by roleplaying? This is article number four in the seven-part series and discusses if you are earning enough money to justify the work.
In my previous article for the series, Areas of the Market, I talked about different areas of the roleplaying market that one could enter to make money. But what happens if you actually get into the market and start making money? How much time will you have to work? How much money will you make? And, will it all be worth it to you?
The answers to those questions are really going to be up to you. Are you doing this as a "side job" to make a little extra cash by writing about your hobby on a website or publishing a setting that you've created? Or are you going "all-in" to become an industry artist or by quitting your current job to open up a brick-and-mortar store?
For myself, I often think about what following my passion is costing me. If I spend two hours writing this article, what am I giving up? I could spend those two hours with my family, or working out, or sleeping. If I spent two hours working overtime at my job I could probably make about $100. What could I do with that? Will this article make me $100? Highly doubtful. Not to mention that the website costs me money to maintain. In addition to that, there is additional time that is consumed maintaining the website, answering e-mails, marketing via social media, and numerous other duties.
However, those are the costs and potential costs for me. The things that I've gained by following my passion with roleplaying is a deeper understanding of what I want in the hobby. I've met a lot of cool people through my website that I wouldn't have otherwise. I've received numerous roleplaying products for free to review and demo. I have made money off of my website, though nothing close to the hourly wage that I make at my day job. Perhaps the most important is that I finally introduced my family to the hobby because of urging by someone I met through my website (I truly wish I had done it earlier now, they loved it).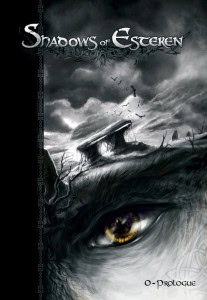 But let's switch gears from looking at me and take a look at a fantastic example of a hard-working company putting out quality RPG products. The folks at Agate RPG (a brand of Agate Editions) are the makers of Shadows of Esteren. If you haven't heard of it, Shadows of Esteren is a medieval roleplaying game "somewhere between Ravenloft, Game of Thrones and Call of Cthulhu." It has primarily been created by a passionate group of game designers from France.
Their game series has funded six successful Kickstarters that have raised over $500,000 total. Over the last five years they have published several books, a board game, resin miniatures, and music all related to the line. In addition, they've won numerous awards for their products including several ENnies and other industry awards. They've embarked on several tours to various locations and conventions to support the products.
And these amazing creators still have regular day jobs… This product series has brought them additional income, but it does not pay them enough to quit their day job. But they are okay with that as their passion for their work and the community behind the project drives them. They have a great five-part series about the struggles of building and publishing an RPG series in France [Part 1 | Part 2 | Part 3 | Part 4 | Part 5].
Clearly the money they make is enough to justify the work for them. They aren't making millions but that doesn't matter. They are following their passion and it is paying dividends. But they have been working tirelessly using every moment of their spare time over the last five years to get where they are now.
For every success story though, there are many stories of failure. The Quantum Roleplaying Game was supposed to be a new science fantasy RPG by an award-winning author. The product successfully funded with over $42,000 of backing. But that project quickly turned into a titanic nightmare for the creator. The most recent information that I've seen is that the company, Infinite X Studio, LLC, has gone under and the creator is looking at a class-action lawsuit for failing to release the product as promised.
Bottom line, if you're in it for the money you should think again. There are no billionaires in the roleplaying industry. In fact, I'd be hard-pressed to name many millionaires (like, seriously hard-pressed). But that doesn't mean you couldn't make a solid living or even a part-time income if that is your goal.
If you're going to follow your passion, be realistic about the type of money you could potentially make depending on the avenue you choose to venture down. Be realistic about the amount of hours it will take to make that money. And be realistic about the risks associated with what you're doing. Or if all of this sounds like too much work or too risky, do what Mike Rowe says, "Don't follow your passion, but always bring it with you."
If you have any questions about the topic we discussed today, or any of the other topics in this series, please feel free to leave a comment below!
In the next article of the series, we discuss the topic of "Top Companies and Earners".
Can YOU Make Money By Roleplaying – Article Series
• Introduction
• Ways to Make Money Roleplaying
• Areas of the Market
• Enough Money to Justify the Work
• Top Companies and Earners
• My Personal Journey
• Conclusion