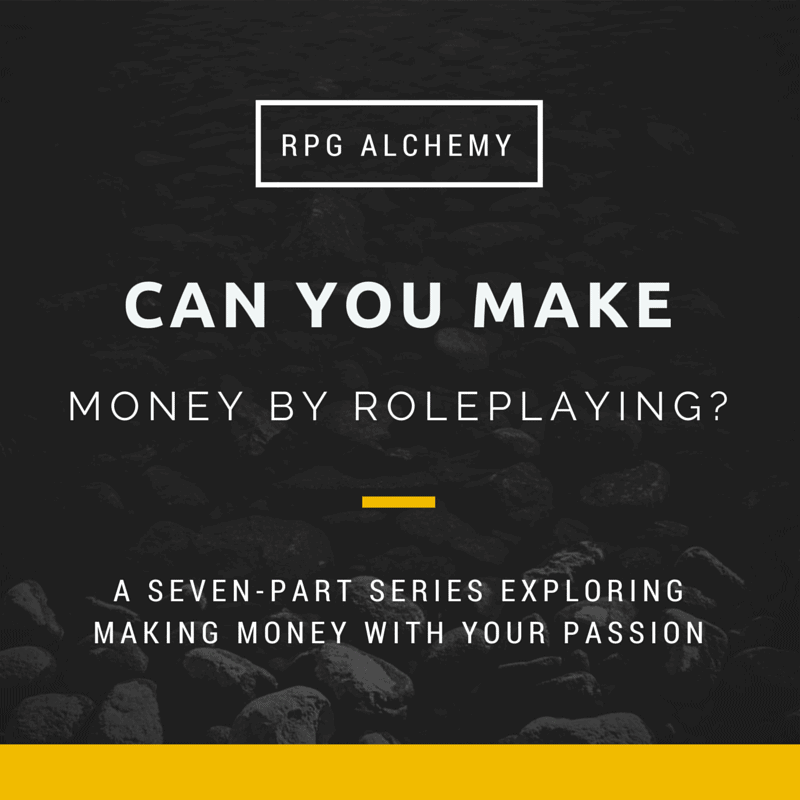 Can YOU Make Money By Roleplaying? is a seven-part series that explores if it is possible to make money with your roleplaying passion. Many gamers dream of publishing their own setting or system, creating a blog that the world adores, or simply earning money by actually playing games. But are those goals realistic and can you really make money by roleplaying? This is article number two in the seven-part series and discusses various different ways to make money roleplaying.
Like any type of business, there are a million different ways to make money in a particular area. You have to find a business model that is realistic, works for you, and actually has a chance to bring in money.
Here is a list of common (and some not-so common) ways to make money via roleplaying:
Website Owner – Whether you're running a professional website, a personal blog, a niche website, a micro blog, or whatever term they're using these days, websites are the modern-day gold mine… sort of.  It's not like if you create one and start producing content it will automatically make you money.  You'll have to learn how to monetize it somehow.  But running your own website opens up a lot of doors to the money-making paths listed below.  These days, it's almost a given to have some sort of presence on the web if you are running a business.
Advertising – Without a doubt, one of the best ways to make money in any area is through advertising. With the popularity of blogs, YouTube channels, Twitch channels, Podcasts (audio or video), individual advertising and numerous other mediums, advertising provides a legitimate way to make money on almost any topic. The key to advertising is building a huge viewer or subscriber base so the advertisements can reach as many people as possible. There are plenty of examples of individuals making thousands (and even millions) of dollars a year through the advertising on their personal websites or video channels.
Amazon Affiliate – Another big way for individuals with an online presence to make money is as an Amazon Affiliate. Essentially you link to a product on Amazon, such as a book or gaming accessory, and if someone uses your link to purchase off of Amazon you will receive a certain percentage of the purchase. Since Amazon sells billions of dollars in product each year, this can also be a viable avenue for revenue even if you're just using it to supplement other revenue sources. For many people, this can even be their primary revenue source.
Affiliate Marketing – In addition to Amazon (I separate them because they are SO huge), there are numerous other affiliate services available online. Some of them are directly gaming related, like DriveThruRPG, while others are less directly related, like Clickbank, Peerfly, and MaxBounty. There are thousands upon thousands of affiliate programs available for your focus area and business model.
Patreon – Although relatively new, Patreon is becoming a valuable resource for the community in providing income. "Creators" can setup a page where patrons can pledge to donate a given amount of money every time the creator creates a piece or set a monthly subscription amount. This monthly amount can be fixed or have a maximum cap depending on how it is set up. The website is rapidly growing and it continues to become a more and more viable avenue for revenue.
Sponsorship – A trickier avenue of revenue is sponsorship. This typically follows some sort of already established success. For example, an individual has a popular YouTube channel that discusses a various topic. A company wishes to connect with that individual's audience and decides to sponsor that person. The sponsorship can include anything from free products to actual money. Sponsorship is a valuable area of revenue, but as I stated it typically follows someone who is already successful in an area.
Writer/Author – Becoming a writer and producing a book is another potential area for revenue. Authors can create either digital-only products (PDFs, Kindle, Flipkart, iTunes, Nook, etc.) or physical hard-copies of real books. Digital-only books are often the easiest for new authors as their overall cost is very low in comparison to producing a printed book. The method of delivery will also affect how sales occur for the product. Both digital-only and printed books have pros and cons to their use.
Artist – Art is an integral part of the gaming experience and selling your art, whether it is a digital art such as a landscape, a character, or a well-drawn map, is a true asset that you can sell. Numerous artists are using personal websites or other opportunities, such as Patreon, to sell their products.
Gaming Store – There are two types of gaming stores: the brick-and-mortar store and the online store. Both are practical options but both have significantly different startup costs and barriers to entry.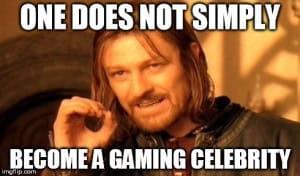 Unique – There are many other unique ways to make money through your passion with the roleplaying hobby. A few ways that I've seen are a gamemastering mentor service, being paid to gamemaster, or being a celebrity gamer. These are simply three examples of what I thought were unique ways to make money gaming, but I'm sure a creative person could think of many, many more. Depending on each particular service or product, there will be different requirements to each way of earning money.
Although there are many other potential ways to make money through roleplaying, these are some of the more common and successful (at varying degrees) in the industry. Some of these methods of making money are more viable than others.
Most successful people in business use a variety of revenue streams to make money rather than just one. But most businesses have a specific revenue source that tends to make up the bulk of their profit, while the other sources simply supplement that primary source.
What other ways to make money are there that you think are viable for roleplaying? Is there an idea that you think could work that you haven't seen done yet? Do you know anyone in the roleplaying industry that is currently doing something like the options listed above that you wish you could do?
If you have any questions about the topic we discussed today, or any of the other topics in this series, please feel free to leave a comment below!
In the next article of the series, we discuss the topic of "Areas of the Market".
Can YOU Make Money By Roleplaying – Article Series
• Introduction
• Ways to Make Money Roleplaying
• Areas of the Market
• Enough Money to Justify the Work
• Top Companies and Earners
• My Personal Journey
• Conclusion