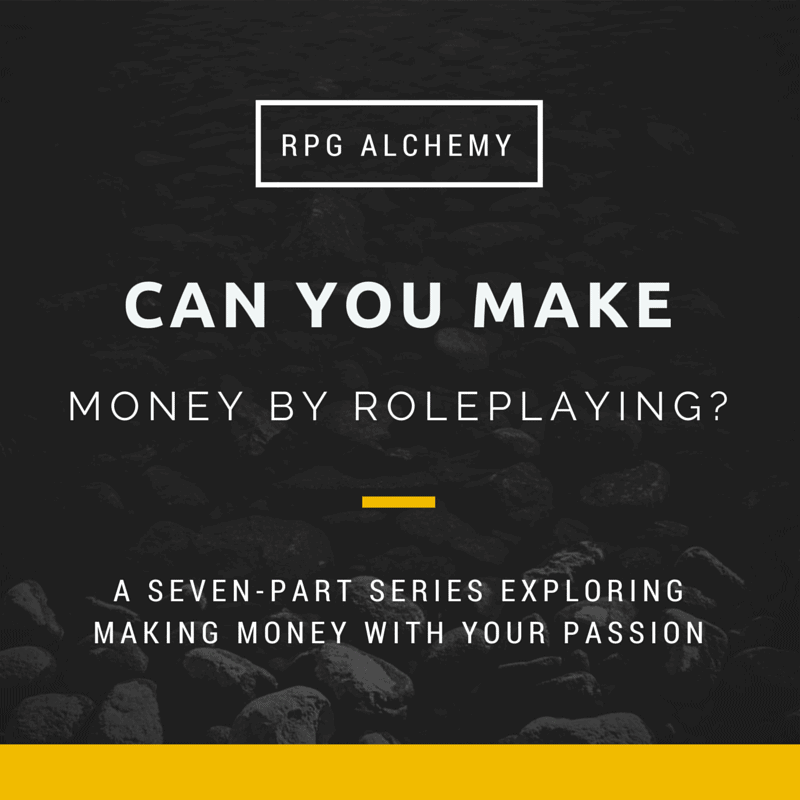 Can YOU Make Money By Roleplaying? is a seven-part series that explores if it is possible to make money with your roleplaying passion. Many gamers dream of publishing their own setting or system, creating a blog that the world adores, or simply earning money by actually playing games. But are those goals realistic and can you really make money by roleplaying? This is article number five in the seven-part series and discusses top companies and earners in the roleplaying industry.
In article number four of this seven-part series, Enough Money to Justify the Work, I talked about how much money you would have to make to justify the work. That is a personal question that will be different for each individual depending upon their own goals. But what could someone realistically expect to make? What do the top earners, mid-level earners, and others actually make in the industry? Well, this article will try to answer some of those questions.
Industry Giants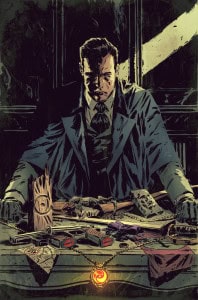 Clearly, the top tier companies of the tabletop roleplaying industry are companies like Wizards of the Coast (part of Hasbro Inc.), Fantasy Flight Games (part of the Asmodee Group), or Paizo Publishing. These companies are examples of giant mega-corporations in our industry (if there is such a thing). But to get a more realistic idea of what is possible, we're going to take a step down from that level since you're talking more about corporate creation and takeovers. Let's leave that to the Shadowrunners…
But just to give you an idea, here are some concrete numbers for you to let sink in…
Wizards of the Coast
2012 Sales Revenue – $25,184,850
2012 Gross Profit – $7,976,679
2011 Sales Revenue – $24,466,241
2011 Gross Profit – $8,953,650
Considered the industry giant due to Dungeons & Dragons and Magic: The Gathering
Fantasy Flight Games
2011 Sales Revenue – $21,900,000
2008 Sales Revenue – $12,900,000
69% growth during that 3-year period
Considered one of the fastest growing private companies in America at that time
Paizo Publishing
2012 Sales Revenue – $11,200,000
2009 Sales Revenue – $4,400,000
152% growth during that 3-year period
Considered one of the fastest growing private companies in America at that time
Monte Cook Games
The first company I'd like to take a real look at is Monte Cook Games. To some gamers, he recently burst onto the scene with his successful Kickstarter of Numenera which raised over $500,000 (more than twenty-five times its goal of $20,000). A video game for Numenera entitled, Torment: Tides of Numenera also successfully funded with a whopping $4,188,927 in April of 2013. The doesn't count numerous other successful Kickstarter's including the Numenera boxed set, The Strange, No Thank You, Evil!, and a web series called Geek Seekers.
What some people don't know is that Monte Cook has been a professional game designer for almost thirty years. Even with the huge success of his products, I'd wager to guess that Monte Cook isn't living in some penthouse in New York. I remember seeing a picture on his website that described his "Mid-West Offices" or something similar. It was the picture of a garage with various metal lockboxes containing product inventory. He and his company are a newer, top-tier gaming company, but they still obviously focus heavily on the bottom line in order to remain profitable.
Finding specific numbers on newer companies or companies that are considered "small business" are a little harder. I don't have any hard or fast numbers on Monte Cook Games, but that company will be a great one to follow the growth of over the next few years. They have incredible momentum right now, are putting out solid products, and in my opinion are doing a lot of things that other companies aren't doing.
Engine Publishing
This company was started in 2009 by Martin Ralya and is associated with Gnome Stew, arguably the most popular tabletop roleplaying blog out there currently. They've published five system-neutral books for game masters that have sold over 21,000 copies since their first release in 2010. Three of their titles are in the top seventy-five (75) out of over 40,000 products on DriveThruRPG. Their fourth and fifth products are in the top 1%. All of these products, like their website, have won numerous industry awards.
Now, keep in mind that each book required between nine to twenty-six people to create. They currently sell for $9.95 to $16.95. And like I stated before, they've sold around 21,000 copies (from all of the books) over the last five years. They are in the top tier of PDF publishing on DriveThruRPG.
That should give you a little perspective of what a top tier small-press publishing company can expect to sell. When you start doing the math, it definitely is not something that could support a small team of individuals full-time. However, if combined with other revenue options this could be a solid addition to an overall income strategy. Bear in mind though, just like Monte Cook Games, these guys and gals have been working hard in the industry for many years (even if much of it is "part-time").
Patreon
When I first encountered Patreon, someone described it as their form of "gaming welfare". Once I actually figured out what Patreon was, I had a legitimate chuckle at that description. But Patreon is a consistent way to earn by providing products to consumers.
Here are some examples of what gaming-related creators are making with Patreon:
– Johnn Four (Roleplaying Tips) – $900.73 per month
– Dyson Logos (Illustrator) – $430.46 per map/adventure
– En World En5sider (En World) – $1,674.01 per article
– Jeff Brown (Illustrator) – $172.00 per month
– Endzeitgeist (Reviewer) – $688.00 per month
– Evil Hat Productions (Fate Core) – $4,165.14 per adventure/world created
These statistics are current as of 06/10/15.
As you can probably see with this, many of these individuals were all already doing what they loved before they started using Patreon. Patreon simply gives them money for things they were already doing or gives them another outlet to sell their "products". They are all already making money using other methods, like advertising, products sales, etc.
Conclusion
Finding statistics about large companies can be challenging but is usually doable. Finding information about smaller businesses can be downright impossible unless they decide to publish it themselves. I provided you a smattering of examples here with the sales revenue of three top RPG companies, Kickstarter numbers for Monte Cook Games, PDF numbers for Engine Publishing (Gnome Stew), and Patreon numbers for a small variety of gaming-related "artists". With smaller companies, the numbers listed are typically just a piece of their overall income picture.
I think it is important to understand though
– What a top level company is making in profit
– What a newer company with an established name can fund on a Kickstarter
– How much a small-press publisher can really expect to sell
– What a creator or artist can make via Patreon
Just having these numbers floating around in your head can give you an idea of what is realistically possible in our industry because it has already been done. The proof is sitting in front of you.
Disclaimer: Many of these examples were pulled from various statistics that are openly available on the Internet. I do not presume to know what sponsorships, endorsements, advertising revenue, sales revenue, or additional sources of income that the above individuals or companies make.
If you have any questions about the topic we discussed today, or any of the other topics in this series, please feel free to leave a comment below!
In the next article of the series, we discuss the topic of "My Personal Journey".
Can YOU Make Money By Roleplaying – Article Series
• Introduction
• Ways to Make Money Roleplaying
• Areas of the Market
• Enough Money to Justify the Work
• Top Companies and Earners
• My Personal Journey
• Conclusion