This summer has been tough on my gaming life. My GM rhythm has been thrown out of whack; players on vacation, work schedule changes, personal life issues. Needless to say gaming (as well as blogging) have taken a back seat to a host of other things. Even though a lot of these have been either resolved or managed I've been left feeling drained and entirely lacking in motivation and inspiration.
I think any of us that gamemaster have faced this situation before; a painful lack of inspiration. I know that over the last 30+ years of sitting behind the GM screen I've had to deal with this innumerable times. So today, as I find myself in this position again, I've decided to use this blog to get myself re-inspired and to share some of my tips and tricks with my fellow gamemasters (and players as well).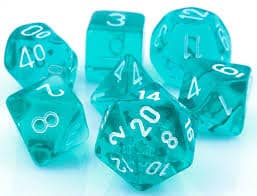 Go to the Movies
I love going to the movies and every movie I see inspires my gaming. I know a lot of us get all sorts of ideas from sci-fi and fantasy movies but I also draw a lot of inspiration from comedies, dramas, and documentaries. Good story telling is good story telling regardless of the genre or style.
When I draw inspiration from a movie I'm rarely focused on the plot itself (my players watch many of the same movies I do so plot-lines aren't really reusable for me). Instead of the story itself I like to look for other inspiring elements that I can use for my game. Here are a few of the things that I look to for inspiration in a movie:
Pacing and Rhythm: A really important element in good story telling is pacing. When I watch a movie that has good timing and rhythm It always makes me think of using that in my game. I recently watched Mad Max: Fury Road. Basically it's a two-hour chase scene that's extremely light on plot, story, or dialogue. However, the movie has awesome pacing and rhythm and has given me several great ideas about using that to augment the stories in my own game.
Set Pieces: Getting your players to "see" the world through their characters' eyes requires you to be able to describe things effectively. When I watch a movie I pay particular attention to sets, landscapes, and backgrounds and how those interact with, and influence the unfolding story. Many romantic period pieces, such as Emma or Sense & Sensibility, feature fantastic sets, costumes, and a distinct look to convey a particular time and place. Remember that for your game.
Character Interaction: Comedies and dramas really focus on the interplay between characters and for me that is where the best roleplaying happens. Relationships between characters can really drive story and I find a lot of inspiration for my NPC's in movies that explore the social dynamic between individuals. One of my all time favorite movies, The Princess Bride, has several amazing characters and each have some very interesting relationships (just look at Valerie and Miracle Max).
Go to the Park
Going for a walk in the park and enjoying nature and the outdoors always inspires me, but one of the things I like most about it is the opportunity to sit and watch other people. When you take the time to observe people and the way they interact a million different stories unfold before you. In a park (or similar setting) you tend to only catch a few moments of an interaction as people pass by and move along. But it's that brief "snap-shot" that is critical for inspiration. Just a few moments of unfolding story to work with; like when you GM, how much story can you create and reveal in just a few brief moments?
Expand your Tabletop
I mostly play RPGs but when I'm feeling a lack of motivation and inspiration I tend to engage myself in some other types of tabletop games. Board games, card games, and miniatures games all provide a different way of interacting with a game and can inspire you to try different things in your regular game. I've been playing a lot of Imperial Assault and it has definitely influenced my current Numenera game in an exciting and dramatic way. X-Com features a countdown timer that really forces you to think fast and make snap decisions; something I'd really like to feature in my RPG's.
Expand your Mind
Another way to get your creative GM juices flowing is to engage your mind and learn something new and interesting. I've found incredible inspiration from taking classes, or even simply watching a documentary, in a huge variety of subjects ranging from history to science, geography to psychology. Learning new things always presents opportunities to apply that knowledge to your GM skill set. Even something as simple as reading an article on inclement weather can inspire you to feature horrible weather conditions in your next game. As a bonus you'll be able to add some realism because of your newly acquired knowledge.
Final Thoughts
The most important part of getting re-inspired is to re-engage your creativity! Although I believe that gaming itself can reinvigorate your desire to GM, sometimes stepping outside the "gaming zone" can recharge you in an entirely different and meaningful way. Always look for opportunities to allow yourself to become inspired and bring that energy back to the table. You won't regret it and your players will absolutely love it.