PHASE ONE: Initial Campaign Elements
Last time I talked about the foundation components I like to think about before starting the campaign design process. This time we're going to take a look at the first thing I do when putting together a new campaign.
This first part of this phase requires a little analysis of your players' gaming preferences. Pay attention to the elements of your game that seem to really engage your players. I do this by asking myself a few questions and paying attention to what the players respond to.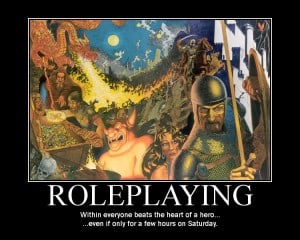 What types of scenes and events get the players fully engaged?
Between sessions what are the players talking about?
When are the players taking notes? And asking questions?
What has the players ignoring their cell phones?
What kinds of questions are the players asking me between sessions?
The answers to the these questions, along with my observations from previous campaigns, for the basis for my "Campaign Elements" list. This list will be used for the blueprint of our campaign and is intended to keep me focused on ensuring that the campaign includes plenty of things that really keep the players' attentions and provide a great gaming experience. I like to create three basic categories of campaign elements; elements that all of the players enjoy, elements that at least half of the players enjoy, and finally elements that only one player enjoys. These are my three tiers of design with the most focus being placed on those elements everyone likes.
Once I've got some foundation ideas I sit down with the entire group and discuss them. We usually spend at least an hour or two talking about the things they like and dislike. Sometimes I end up crossing things off my initial list, or changing which category they are in. I always end up adding lots of elements because oftentimes I don't realize that a certain element has really resonated with someone, or everyone! I also try to "rank" the elements in order of preference and importance to the players. During this step it's important to boil down elements to their most fundamental concept whenever possible. It's good to know the players like travel, but do they prefer the exploration feel of traveling off the beaten path or do they like the social interaction element of a journey along an established route? Here are several elements I like to talk about with the group and gauge how they feel about each:
Investigation and mystery solving
Social interactions (confrontational, persuasive, leadership)
Exploration, discovery, and the unknown
Political situations, dealing with leaders and rulers
"High Action" (chases, bar fights, etc.)
Combat (many small fights, "boss" battles, mass combat)
Infiltration and stealth action
Being heroes vs. being mercenaries vs. being duty-bound
Capers, heists, and other "crime" elements
Having a home base vs. campaign on the road
Interacting with history and historical elements
Responsibility, accountability, repercussions for their actions
Fame, glory, notoriety, acknowledgement
Lone-wolf action vs. team dynamics
Any sort of favorite enemies or the use of a theme enemy
These preferences are going to form the basic concept of the campaign and greatly impact the rest of the decisions in the design process. At this point it's important to note I'm looking for conceptual elements not necessarily specific elements. Players usually mention very specific things they like but it's important during this phase of the process to get and understanding of the root element. Your players might tell you that they loved that time they convinced the city council to help them defend a nearby village from a hobgoblin war host but try to dig a little deeper. What components of that event were engaging? The social interaction with the lords of the city? Leading a group of militia? Defending the village? Being saviors of a town? Any one of these things (maybe all of them) may have been important but as the GM you're looking for those underlying concepts that fuel the players' enjoyment.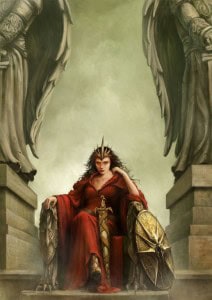 At home I keep a running document of the things I find my players enjoying. It tends to vary a bit from game to game and campaign to campaign but over the past couple of years I've developed a pretty solid understanding of what makes my current group tick. Despite that I still take the time to go through my list and talk to the players between campaigns because sometimes they want to experience something new and mix things up a bit. After several campaigns of playing heroes my players told me they wanted to be more "self-centered" in our next campaign. I built several elements of our current campaign on this conceptual foundation. The characters have important personal goals. The setting isn't really in need of reckless hero-types righting wrongs and defending the innocent. Powerful patrons hire people to get things done quietly, and tend toward sudden but inevitable betrayal. These are just a couple of elements that have come together based on the desire for a more self-centered campaign.
As I compile my list and talk with the players I also take some time to start thinking about different ways I can manifest their favorite elements. This is important because I want to repeat positive gaming experiences, not repeat the exact same gaming experiences. If the players love the element of survival in adverse terrain I think about types of terrain I haven't used in the past. Maybe instead of the lush jungles featured in our last campaign I'll set things in the badlands on the edge of a great desert. At this point however I'm still just looking at possibilities and evaluating the elements that seem to have the greatest impact on the most players.
Final Thoughts
It's important to remember that nothing at this point is written in stone. Ideally your campaign "stew" is simply a pile of raw ingredients waiting to be prepared and eventually served. But in looking at your ingredients and which ones the players like the most you should be getting some ideas about the campaign's general look and feel, which is exactly what we will be talking about next time.
---
Links to the RPG Alchemy's entire Campaign Design series:
Phase 1: Initial Campaign Elements
---