I've played a lot of different RPG's over the years and enjoyed virtually all of them, in fact the only games I can recall not enjoying had more to do with the gamemaster or the players than the system. In general I prefer games that use rules that are consistent and have just enough rules to get the intended job done. Although many of the games I like might be considered "rules light", I still like enough structure to a game to keep it organized and flowing. Ultimately I love games with rules that facilitate the intended play experience while not interfering with my own GM intentions for the game.
Of all the different game design concepts I've encountered over the years, player facing mechanics have had the most positive impact on me as a GM. I wrote an article back in November on this topic but felt the need to expand on it [link]. For those of you unfamiliar with the term, a player facing mechanic is any aspect of a game that requires the player to interact with a rule, usually by making a dice roll. On the opposite side of the coin are GM facing mechanics requiring the gamemaster to roll dice or interact with the rules in some fashion. Virtually every game has both・player facing and GM facing mechanics, which has been the standard paradigm for around four decades.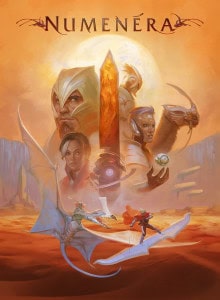 These days three out of four of my all-time favorite RPG's exclusively use player facing mechanics. In Numenera, Dungeon World, and Through the Breach the gamemaster never rolls the dice (or flips the card as in TtB). When a character wants to do something requiring a dice roll the player makes the roll. Whether the character is attacking or being attacked, attempting to do something or preventing something from happening, dealing damage or receiving damage, the player always makes the roll. I've had several GM's tell me they don't like these kinds of systems but I find them to be a brilliant innovation for several reasons including my top five:
Time Management
As a GM I need to be aware of time at the table. In general I want as much time as possible focused completely on the players and their characters. Every amount of time・I use to consult a chart, figure out modifiers, or roll dice for NPC's is time I'm taking away from the players. Sometimes a player's turn takes a little time but as a GM I want my NPC's turn to simply be cool narrative and possibly dialog. Player facing mechanics allow me to focus on just that. In a game like Numenera the bad guys' turn can be as simple as "Sam and Melissa, the guardsmen open fire on you two・with their crossbows; I need Speed defense rolls. Vance and Stacey, the remaining grush surge forward with their fists flailing trying to pummel you guys into the ground, looks like Might defense. Colin, the nano is still trying to find you, give me Speed roll to stay hidden." That's all the time I need before shifting the attention back on the characters as they start reacting and making rolls.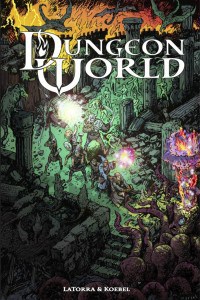 Player Agency
Volumes could be written (and have) on the importance of players being able to impact their surroundings in a meaningful way. While the vast majority of player agency comes from the nature of the narrative and the gamemaster's management of the game, I find that player facing mechanics also help reinforce the idea of the characters' fates being in their players' hands. In player facing games it's the player's choices and dice rolls that determine if they are hit, not the GM. In Dungeon World when a character is injured・the player rolls damage against their own character. Everything is on the players' side of the screen. I've found that my players feel like their actions and dice rolls dictate their fortunes, as opposed to their fate being the result of my dice rolls. The orc inflicts critical damage because of your bad luck not because of my good luck. A subtle but meaningful difference.
Gamemaster Engagement
Managing your time more effectively allows you to be more engaged with the players. I don't use any sort of GM screen and I like to keep my game notes limited to bullet points on a 3×5 card. I like to stand and walk around the table and even when I'm talking I want the players focused on the narrative and each other, not the chubby guy at the end of the table. Players can have short attention spans and numerous avenues of distraction (damn cell phones!). Whenever a GM is forced to "retreat behind the screen" players' minds tend to wander. I need to keep everyone in the moment, myself included. When there is a pause in the narrative to determine an outcome it's better to have the players doing something (rolling dice) then waiting on the GM to do something.
Painful Honesty
Years ago I stopped rolling dice in secret. When I play D&D or Star Wars or any other game requiring the GM to roll dice I do so out in the open. My players know that nothing is getting "fudged" for their benefit nor am I holding back. Player facing mechanics take this idea and amplify it. Not only am I not protecting the character from their fate but the player's own fortunes with the dice are ultimately responsible! I have a player that is exceptionally fortunate when rolling dice, any game, any dice. The first time we played Dungeon World and he had to roll damage against his own character was priceless. After he rolled max damage on himself he borrowed someone else's dice, only to roll max damage yet again. I simply said, "Man, you should probably stop doing that."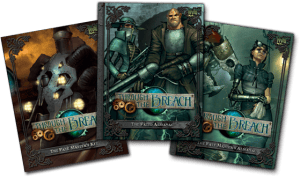 Less Work for Me
Ok I'll be honest, I'm kinda lazy and don't need any more work than necessary to enjoy my hobby. In player facing games a lot of work is shifted to the players; they need to figure defensive modifiers, I don't need to come up with attack modifiers. They have to add up damage dice, I can avoid math! I also don't ever have to worry about "if" and NPC will succeed at something (only to be betrayed by my dice rolling), instead the player can worry about "if" they can prevent something from happening. All of this leads to less of the work I don't enjoy and more of the work I do enjoy, such as crafting interesting plot hooks and memorable NPC's.
Final Thoughts
I hope more games that come out in the future decide to embrace player facing mechanics. Currently I am running a 5th edition D&D campaign, I love the new rule set but I miss the player facing nature of other games. I suppose I could make some changes utilizing more saving throws, maybe some sort of Armor Class based saving throw, but that would require a ton of work on my part and a bunch of house rules. I already covered how I feel about more work and I loath house rules, but that's a whole different article…