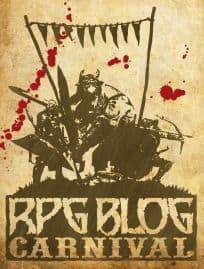 One of the things that has never sat very well with me as a gamemaster is the tendency for players to portray non-human・characters as either horribly sterotypical or like humans wearing masks. Granted, portraying non-humans when you are, in fact a human requires some work, but the end result can greatly improve your campaign. Since I would like the players at my table to portray their character's race in an interesting manner then I, as a GM, need to provide a world with realistic and dynamic races in order to set the tone. Here's four・campaign design elements gamemasters can use to give the races in your campaign a distinct feel and hopefully empower and inspire your players' portrayals of their characters.
Language
One of the first, and easiest things you can do to distinguish races from one another is to create a "sound" for them. You don't have to be J.R.R. Tolkien and create a complete language, but there are a few simple things you can do to make the members of a race sound like they are part of a unique group.
Common prefixes to surnames such as "von" or "van". In the Eberron campaign setting they used ir' before a royal surname, as in ir'Bornel, and d' before a dragonmarked house name d'Cannith. You can do the same thing but along racial lines. I ran a campaign a few years back that predominately featured hobgoblins. I used the terms, Ruk, Sul, Vrok as "rank" prefixes・for hobgoblin warriors, as in Ruk-Varoosh, Sul-Trock, and Vrok-Doric.
In the・US southwest we have several cities with the "San" prefix (San Francisco, San Bernardino, San Antonio etc). You can do something similar with place names. Perhaps in your campaign dwarf surface villages have a "Loc" prefix, underground holds have the "Lur" prefix, and holy sites a "Kul" prefix. When you tell the players they must journey to Kul-Travoor they already know their characters are headed to a sacred dwarven location.
Sayings and expressions also invoke certain groups. You can usually guess where someone is from in the US by their accent or the expressions they tend to use "Y'all" is commonly heard in the southern states but not so much on the west coast. If accents aren't your thing try giving a race a common expression like, "Patron's guide us.", or・"By the forge!".・Another effective technique is to use a "foreign language" curse word, such as "Surroc!" or "You dirty furosh!".
Something to remember is that the key to this is how something sounds, ours is a primarily oral medium and the particular sound of the words you use resonates with players. You don't need to be a linguist for this to work just jot down a few key points and maybe some sound notes about the language, like; guttural, sing-song, or melodic.
Traditions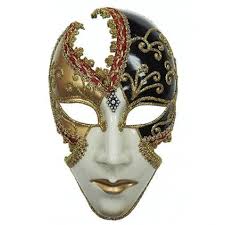 I like to mention a race's cultural traditions as well. Two important events that often have customs associated with them are marriage and death. A halfling・hand-fasting may be a three-day gala with lots of food, brightly colored outfits, and festive dancing around a maypole. Whereas a dwarven soul-bonding might be an incredibly somber event that outsiders might mistake for a funeral.
Funeral rites and burial traditions can also define a race.・One race・may build complex catacombs and inter their dead within while another places their dead atop a pyre and burn them. In my campaign world wood elves leave their dead in sacred groves to return their body to the earth whereas・the dragonborn cremate their dead and・use their ashes in ceramic death masks. Mountain dwarves mummify their dead and place them in ornate catacombs while humans opt for burial in a cemetery traditionally located a mile or more from town near a crossroads.
You can also incorporate other traditions for your races as well. Perhaps you have a race that spends a certain day fasting each week or even staying indoors. Another race may take a moment to say a word or two over the body of a fallen foe. Each of the races in your campaign may have a tradition regarding making a promise or taking an oath; halflings might spit in their hands before shaking, dwarves may take a blood-oath, and elves might share a chalice of wine.・Your・heroes might have to eat the raw heart of an animal to ensure a treaty with the nearby orcs! Any of these kinds of things can add a lot of color and detail to your world.
Architecture
Something I like to draw attention to in my campaign is the physical look of the things a race creates. One of the most obvious and easy to describe・are the・dwellings and other structures the race builds. My current campaign features broad, stout, and・solid looking dwarven buildings with lots of right angles and square edges. Hobgoblins on the other hand build in a similar manner but use adobe instead of stone and lack any sort of overall design layout. Elves build tall, graceful structures that are incredibly ornate but appear delicate.
You can use this to convey additional information. Your players will instantly become curious about the dwarf-built prison on the edge of the human city. Even・when you're describing ancient ruins you can invoke a sense of history and purpose by mentioning the people that built the structures. The ruins of human structures may seem a lot younger than ancient elven spires. This can also inform some of your encounter decisions as well, or at least how you describe things such as・elf zombies, human skeletons, or intricate dwarf traps.
Once you start adding these kinds of details to your campaign you'll discover that the players will come to expect it and will ask even if you don't mention it. The absolute best way to get your players to immerse themselves in the setting is by answering their questions, as opposed to long-winded narrative or reading a setting guide.
Final Thoughts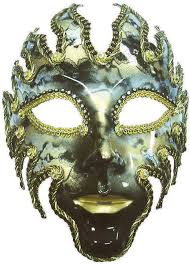 Taking the time to create some detail about the different races in your campaign pays off in a variety of ways: it as a depth of verisimilitude to your world, it allows you as the DM to describe a more vivid setting, and it helps your players・portray characters with a sense of racial identity and a stronger connection to the campaign setting.・Atypical details can also be used to point out something unique or unusual by mentioning how its different that expected; and elf with a traditional dwarf clan surname or a human population dwelling in a dwarf-built city. These tips・can help the various races in your campaign feel like unique groups with their own histories, traditions, and lifestyles. All of these things build a better campaign and help eliminate "humans in masks" syndrome.