We recently completed a review of Crestfallen, a Bronze Age roleplaying game by author Dan Hiscutt. The game is powered by the Fate game system and is currently running a Kickstarter to fund the last elements of the project. Dan reached out to me online to talk a little bit about the project and what makes it different from some of the other roleplaying offerings out there. Take a look!
1) What is Crestfallen?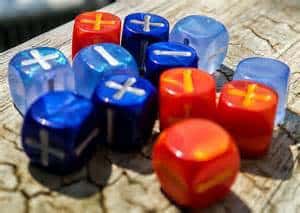 Crestfallen is a Bronze age fantasy roleplaying game, it uses the popular Fate Core rules – so it is an excellent choice for players and GMs who like to focus on story and lots of improvisation. Though it suits traditional styles of play too – such as dungeon crawls. One continent features an abandoned underground empire that is ripe for exploration!
The world of Crestfallen is split in two – its mortal and spirit worlds are equally important to the game, you will generally spend an equal amount of time in each. Spirits, shamanism, gods and the supernatural are core elements of Crestfallen.
2) How is Crestfallen different from other tabletop roleplaying games?
Crestfallen has a highly detailed and nuanced mythology, every race, culture and supernatural power is deeply entwined in the story of the others. I want every page of the game to inspire GMs, its densely packed with story ideas! Almost all of Crestfallen's races are unique, half of them are mortal, the other half live in the spirit world – and all are playable as characters.
The mortal and spirit worlds are clashing against each other through a barrier called the Veil, due to this the weather is violent and unpredictable, a big part of the game is surviving against hostile natural forces and beasts, either by praying to the gods for aid, or attempting to push the two worlds apart and ending the chaotic weather (but also magic and the gods). Although cities and civilization exist, surviving and travelling in the wilderness is a big part of the game.
Travelling has its own chapter, with custom Fate Core rules that essentially have you fighting the Journey like you would a monster. I don't want to give too much away, but it's a little like a choose your own adventure story. Injured party members will slow you down, you pool your resources and skills together and try to hide your weaknesses, by the end of the journey the entire party could be injured, exhausted, depressed, lost, suffering from exposure, illness, disease, frostbite and many other conditions. Travel is vital to daily life, but dangerous too! We also have a sailing chapter with full ship combat and travelling rules, as well as tips on trading.
Magic is slow and ritual based, and influenced by historical accounts of shamanism and druidism. The magic rules were designed from the point of view of the common people in the world of Crestfallen, to aid the harvest, childbirth, and to curse their enemies. It is not possible to injure someone with magic rituals in the core game, though we give guidance on creating your own rituals that could change this if you so wish. Shapeshifting, binding spirits, potion making, augury, necromancy, and enchanting magical items are also included. Superhuman powers are also possible by being blessed by the gods.
3) What inspired you to create Crestfallen?
I have a deep love of ancient history and Bronze Age cultures, as well as the legendary roleplaying game Runequest. Crestfallen naturally developed over the years as I read archaeology and history books – it's had a very long gestation period! My main motivating factor was the creation of a magic system that modelled historical accounts, rather than endless lists of fireball variants. Creating your own mythology is also tremendously rewarding, I enjoyed it immensely.
4) What future support (expansions, modules, etc.) can Crestfallen players expect?
There are only so many pages you can fit in one book, so it is natural that a lot of material did not fit in. There is certainly enough to write a companion at some point, scenarios are tricky with Fate Core as the storylines are so closely tied to PCs individual aspects, but I won't rule out a campaign book at some point.
5) Why should people buy Crestfallen?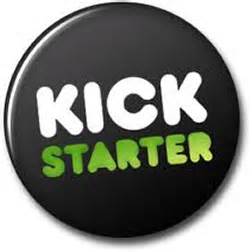 Crestfallen is an agriculturally aware pagan simulator (a friend described it as "pastoral"), with a rich mythology that is intimately tied to the natural and supernatural world. It has a great sense of place that is rare in RPGs, it is a world you can truly become lost in.
Kickstarter: This project will be funded on .