I am here today with Adam Waite, a game designer and creator of Neon Sanctum, a new post apocalypse and cyberpunk role playing game. They are currently running a Kickstarter to fund their project and are looking to tell players a little bit about their game. If you're interested in the genre and want to learn a little bit about the game, you can read our review of Neon Sanctum or go check out their Kickstarter page.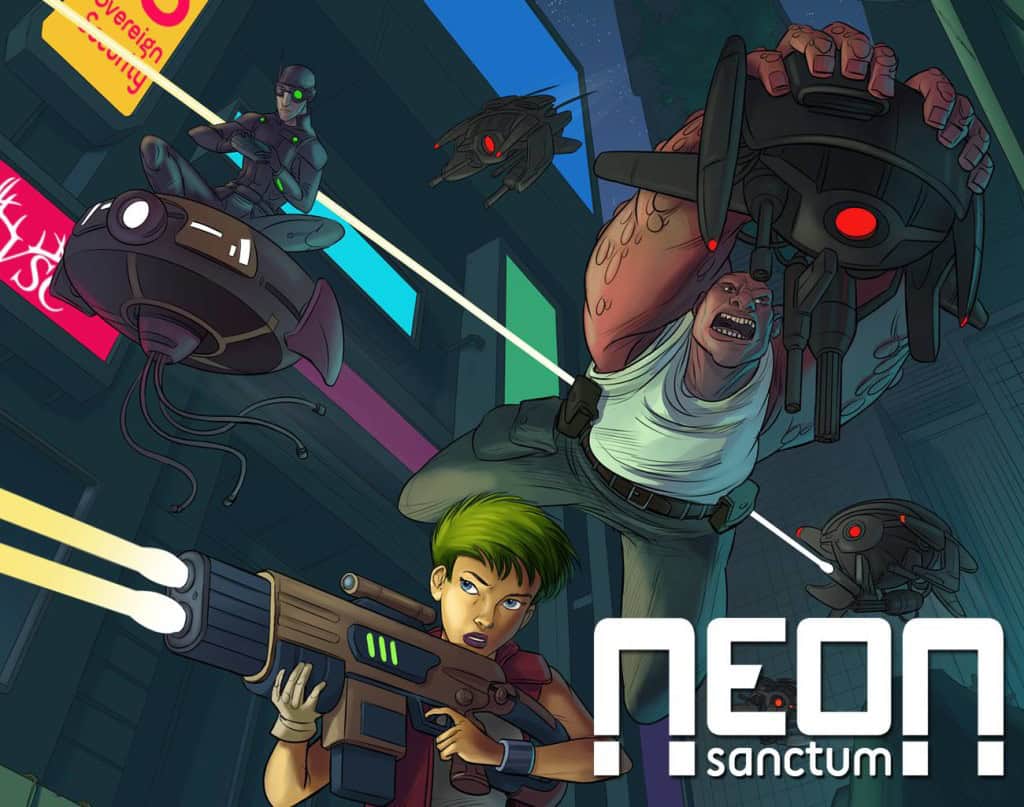 1) What is Neon Sanctum?
Neon Sanctum is a card based RPG set in a unique world where the post apocalypse and cyberpunk collide. This world takes inspiration from films such as Blade Runner, Dredd and Ghost in the Shell as well as games such as videogames such as Shadowrun Returns and The Last of Us.
Cards are used to represent all the things players would expect in a traditional roleplaying game (RPG). A character's skills, their cybernetic implants, their equipment and even the enemies they meet are all brought to life with beautiful cards.
2) How is Neon Sanctum different from other tabletop roleplaying games?
The cards are the biggest difference; we think they help to make the game a lot more accessible for people who are new to RPGs. We really think that board gamers and card gamers will connect with the game. However, that doesn't mean that this is a lighter game, Neon Sanctum still has all the depth of a full RPG, we just think the cards make it easier to get into.
We use mechanics that you couldn't do without easily without cards, things like shuffling for initiative. Also the way players use cards mean that they cycle between their hand and cooldown decks. This brings a resource management style mechanic to the game that is unique and constantly provides the players with interesting choices.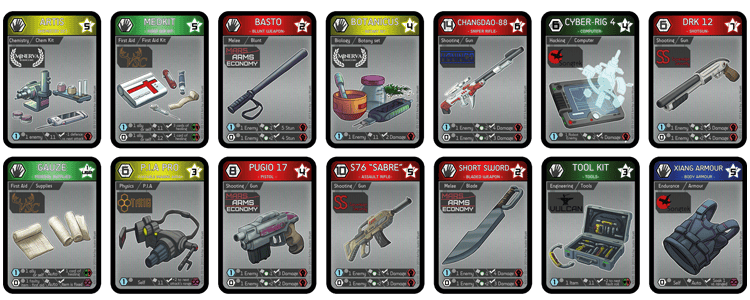 3) What inspired your team to create Neon Sanctum?
At the time we were playing games such as DnD 4e and liked the idea of powers that was presented, however, we felt that they could be done better. That started us on the path to Neon Sanctum; our idea of not assigning numbers to attributes and using skills instead quickly moved us towards cards. These cards evolved over a long period into the game we have today.
The world obviously takes inspiration from films such as Blade Runner, Dredd and Ghost in the Shell as well as videogames such as Shadowrun Returns and The Last of Us. The idea was to pick up where many movies and games end – how do humans survive once the world has been rebuilt from an apocalypse? And at what cost?
4) What future support (expansions, modules, etc.) for Neon Sanctum can players expect?
At the moment we are totally focused on the Kickstarter, however, we do have some great stretch goals. Things like more items, NPCs and skill cards. The game is modular so you could add in new cards really easily, and the scope for expansions is endless.
5) Why should people back Neon Sanctum and its Kickstarter?
People should buy and play Neon Sanctum because it's great fun to play, accessible, and it's something a little different. It may be a card game but it is also a really great RPG with full character customisation and advancement. The game has had some fantastic reviews so far, and as of three days in we've hit 34% of our target.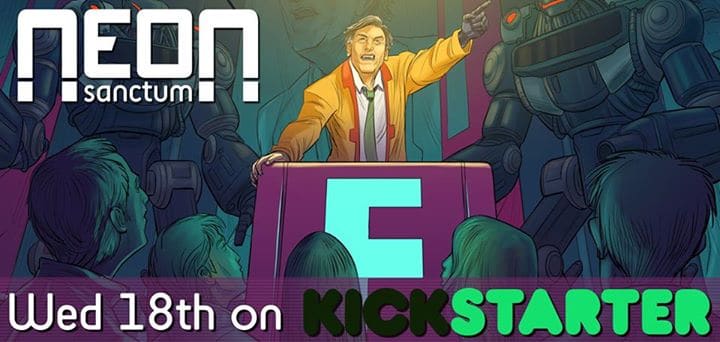 Kickstarter: This project will only be funded if at least £12,000 is pledged by Sun, Apr 19 2015 2:00 PM PDT.