It is a frigid and snowy day out today. Days like this remind me of the various challenges of life that people forget because they only come by on occasion. Even though everyone where I live deals with snow each and every year, that doesn・・t stop numerous individuals from falling victim to the elements when they come.
This got me thinking about unique environmental challenges in a roleplaying setting. Not your ordinary snow, rain, wind, or other commonplace elements. We・・re talking about unique, once in a character・・s lifetime, types of occurrences. Although I had a fantasy setting in mind with many of these they can be easily bent to occur in other settings as well, such as sci-fi, modern fantasy, or any other setting where magic, science and the unknown can come together.
Here are five environmental challenge ideas for your gaming session:
1 – Mana Storm
Summary: A storm of a magical variety, the mana storm should be unpredictable and utterly terrifying in how that unpredictability affects those in its reach. If you want to add something to an adventure that just flat out causes problems and defies logic, add a mana storm.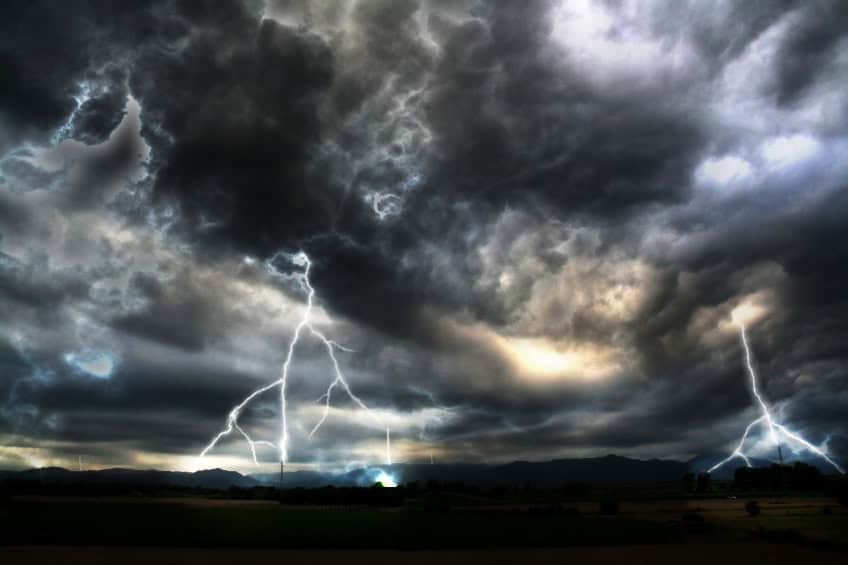 A mana storm can take the form of whatever is appropriate for your campaign. It may be electrical impulses shooting through the air causing static discharge on metal and the hair of players and animals to stand on end. The ambient energy disrupts magic of any type, causing spells to have unintended consequences or changing the power level of the spell like amplifying or diminishing its power.
The physical elements most likely akin to a true storm of nature. The wind is howling, rain or snow is blowing nearly sideways, animals run for cover as thunder and lightning go off in the air.
There may be things in your campaign that must occur during this type of incident. Maybe druids can only cast a specific healing ritual when this type of storm occurs. An evil cult may use this type of event as a catalyst to raise a large amount of undead all at once. Locals may see this as a sign that the gods are displeased and a major sacrifice must be made.
A mana storm should be added into the campaign when things need to get shook up a little bit. It could be a foreboding sign of something that is to come. Individuals trapped within the storm should be wondering when this will end? What caused this? Is there anything they can do besides weather it out? And, will it come again?
2 – The Boil
Summary: While traveling through a swamp, marsh, or other area with a low-level of water or other liquid type, the ground begins to heat up. Pockets of hot gasses sprout up from the earth. Anyone near one of these pockets when it opens is likely to be temporarily blinded or burned. This may be a geological occurrence, magical occurrence, or have some other explanation.
The water or other liquids start to heat up with certain pockets even reaching a boiling point. The air becomes thick with vapor and gasses causing breathing to become more difficult. Airborne animals take refuge in the sky while ground animals begin to sprint away from discomfort and towards any area that will cool them down. Any water-based creatures, such as fish or amphibians will panic in an attempt for survival. Amphibians begin fleeing from any pools of liquid while some fish can even be seen jumping out of the water onto dry land, only to eventually die.
The boil should cause one of two things to happen. Anyone traveling through it will either try to exit that area (swamp, marsh, etc.) as soon as possible or they will seek refuge in a safe place (an unaffected cave, high ground, climbing up tall trees, etc.). This could be one way to force a group of adventurers towards a specific physical location that you want them to go. It could also be an occurrence that has some other relevance to your campaign (the dying of the earth, a spirit awakening from below, etc.).
3 – The Plague (Disease)
Summary: The plague could take many forms but a plague short in duration could have a more episode driven effect and may be less costly to a campaign that a long and drawn out plague. Perhaps a fast acting but short duration sickness that sweeps through a village or countryside. It is a tool that can be used to cause upheaval and change the balance of an area.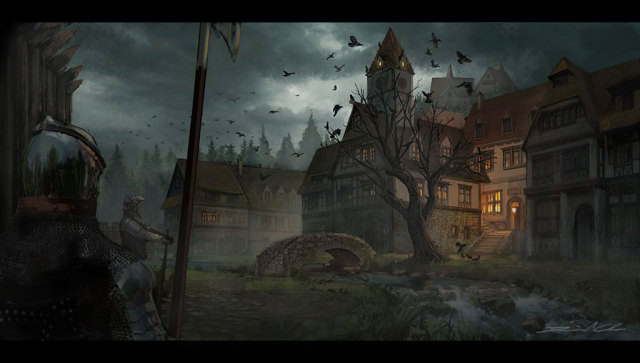 This plague could be caused by direct contact, spreading through the air, unsanitary conditions, undercooked food, or even something that was artificially introduced into the environment. Its fast onset is realized through signs and symptoms such as fever, chills, fatigue, headaches or muscle aches, swollen glands, abdominal pain, diarrhea, vomiting, bleeding from the mouth, nose or rectum, shock, or even blackened necrotic skin.
As it passes through, it causes turmoil within the local population and opens up areas of vulnerability, or opportunity, that there may not have been otherwise. Doctors are now unavailable, less guards are posted at less important areas, commonplaces like taverns and inns may have shut down temporarily, prices for certain goods are now soaring, some people have even packed up and left the area entirely fearing that they will be next. People who may have been hospitable before are now very unaccommodating for fear of catching the disease.
The specifics of the plague are up to you. It may simply incapacitate those it affects until they recover to full health or it may be fatal. It may come and go in a mere 24-48 hours or last a week or longer. There may be some in the population that are unaffected, like specific groups or races of individuals, or it may strike any and all that come in contact with it.
This can be used as a tool to cause major disorder in an area and shake things up. If the town that everyone is used to hanging out at has become monotonous or stale you can shake things up. Kill off some individuals that have become stale in the campaign and introduce new ones. Change the power dynamics of the region by causing instability with different businesses due to the disease. Cause suspicion and distrust by masking how the disease was introduced in the first place and who was responsible for it.
4 – The Plague (Insect)
Summary: This type of plague, as opposed to the plague of disease, has the ability to bring an area together instead of apart. When introducing a plague of insects, this will bring a town or area together under the common goal of attempting to eradicate this one specific nuisance. It can be a distraction that causes everyone in an area to lose focus, even if just momentarily, on what is happening in their area to focus on removing this one pest that has entered their life.
There are many insects or small animals that come to mind for plagues. Locusts, crickets, termites, cockroaches, fire ants, killer bees, yellow jackets, beetles, bedbugs, stinkbugs, moths, or some creature that is native only to your setting.
Each will bring something different to the table depending on what you are attempting to accomplish. Locusts destroy crops, crickets keep people awake, termites destroy building and lumber supplies, cockroaches can spread disease, fire ants, killer bees, and yellow jackets can all physically injure or kill people, and so on. The insect you introduce should be the vehicle for the problem that you want to introduce into the scenario or campaign.
The cause of the insect plague can also be a foreboding sign of things to come for your storyline. Is this plague a natural occurrence that happens on at a specific time period, like once a decade? Is it a harbinger of things to come such as a weak harvest year, bad weather, or earthquakes? Or is it unnatural, the cause of which players will have to investigate to discover why it happened?
5 – The Rending
Summary: Similar to an earthquake, the rending can be an event that has a more permanent impact in your game. The rending is a tear in the that causes an area to be torn asunder. Think of a mini ・・Grand Canyon・・ occurring but instead of it taking place over the course of hundreds or thousands of years, it happens in a few minutes or hours.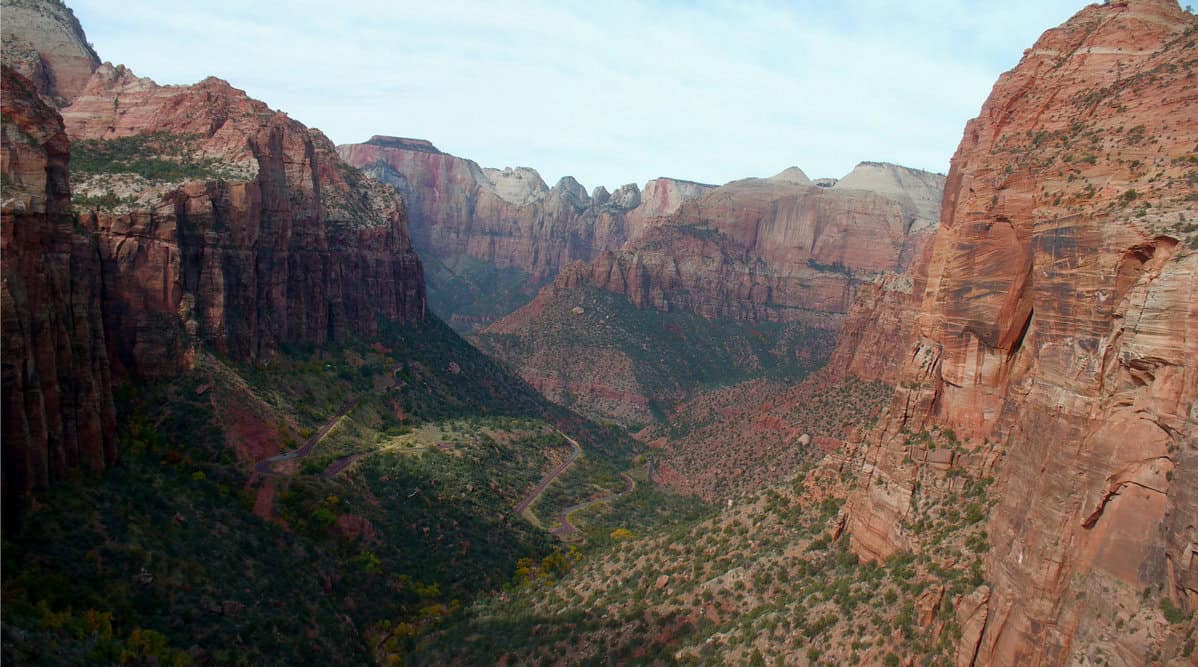 When the rending takes place, the earth begins to shake and has the initial appearance of a strong earthquake. However, it is clear that after a few minutes it isn・・t going away quickly as the ground is torn apart and the fissure in the earth begins to open. Weak buildings are destroyed, roads are torn apart, bridges collapse, fires occur in heavily wooded areas, and if it occurs close to a coastal area a tsunami may ensue.
If this event occurs in a less populated area, it may add a new obstacle for travelers to have to deal with. It may block a major trade route which encourages merchant guilds to build a bridge or find some other way around the obstacle. Perhaps it introduced a new barrier between two warring factions, allowing one faction to get the upper hand in the war against the other. It may have also destroyed a major monument of cultural importance or allowed for the discovery of a lost treasure buried centuries ago, making it a new mecca for a certain portion of the populace.
The Rending can be introduced into a gaming session when you want to cause a permanent geological and geographical change to an area. It will wreak havoc on any local population in the area completely disrupting life for local population. Over time, it may even turn a once thriving area into an abandoned ghost town.
One final note, in addition to the ideas provided above I found some additional environmental challenges over at the ever-helpful Roleplaying Tips that may be of interest to you as well. Here is a link to 12 Disasters In Fantasy Campaigns by Jim Davenport, Dragonlaird Gaming (Roleplaying Tips). The article contains more ・・natural・・ disasters that one can incorporate into a game session or campaign.