Recently in the Dungeon World Tavern I saw a posting by a gamer wanting some insight into running a who-done-it style game in Dungeon World. While the conventional wisdom for this kind of scenario revolves around the GM making detailed notes and a comprehensive outline, I think that goes against my minimal-prep/throw out the script philosophy (you can read more about that here). I wrote a fairly lengthy response on Google+ but that really inspired me to write an article about it. What follows is an expanded version of my response along with more elaborate commentary.
The Dungeon World Mystery
I once "anciently" ran a murder mystery with DW that worked out extremely well. The heroes had come to a new town between adventures and were inquiring about goods, services, and the usual stuff characters look into while in town. I filled in some blanks and mentioned several events that had happened recently to give the town a feel and some flavor. These events were simply ones I made up on the spot. One of the events I mentioned was the apparent suicide of a town elder a few days prior to the heroes arrival.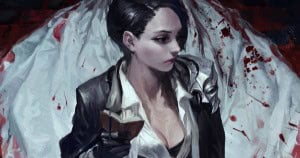 The players instantly were interested in the suicide and figured it must have been foul play. They went to the other town elders and the captain of the guard and began an investigation of their own (totally not what I had in mind for the session!). I like to let the campaign go where the players take it so I embraced my "wing-it" philosophy and let the Dungeon World paradigm do the work. If the heroes want to investigate the death then I guess this apparent suicide just got a lot more interesting.
The heroes began their investigation and I started throwing out interesting tidbits and details and let them trigger Discern Realities and Spout Lore moves. The players began taking notes, asking questions, and making speculations. They began putting together "clues" while I listened to them and added bits and pieces of information that seemed to make sense based on their various dice rolls and my effort to keep things interesting and exciting. Bear in mind that at this point I had no idea who committed the murder, how they committed it, or why it was committed in the first place!
However, as the night went on the players crafted an incredibly intricate and exciting murder mystery. Of course to the five of them, they simply thought that they had unraveled MY intricate and exciting murder mystery! Ultimately their speculations and table-talk put me in the position of figuring out their mystery, not the other way around. I would just make slight adjustments to their lines of reasoning to keep them thinking by saying things like, "The wounds could be from a small blade sure, but several animals have similar claw patterns." or even something like, "Don't forget, you guys determined that both the courtesan and the town crier were unaccounted for that evening." This made the players continually look to confirm one of their lines of reasoning.
So, as the adventure progressed anything the players determined was a clue, I would provide a follow-up piece of information that either confirmed their clue as a fact, or allowed them to disregard their clue. Then I would simply jot down a note for anything that was determined to be a fact. As we went along all I needed to do was make sure that the facts all made sense together, if something didn't add up I would again provide new information that would either cause them to disregard the clue or bring a formerly disregarded clue back into play as a fact. This way I never needed to try to get the players to solve my mystery or figure out my clues. I just needed to make sure that each fact could potentially work with the other facts and let the players figure out how.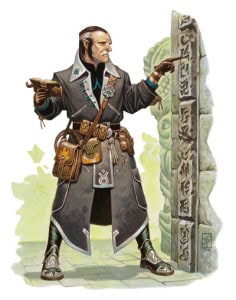 By the end of the night the players had solved (actually they created) the mystery and detailed an amazing plot-arc that ended up becoming the focus of the next several gaming sessions. The great thing was they never realized they were the ones building the mystery and not me. Their creativity and curiosity crafted a much more intricate and exciting story than I could have ever scripted. As the gamemaster the session was an incredible experience. I never needed to figure out how to get the players "on track" or help them understand the nature of a "clue." Instead I got to sit back and throw out all sorts of details and descriptions. More importantly I got to play to find out what happens, and no one was more surprised by who did it then I was. But that's a story for another time…