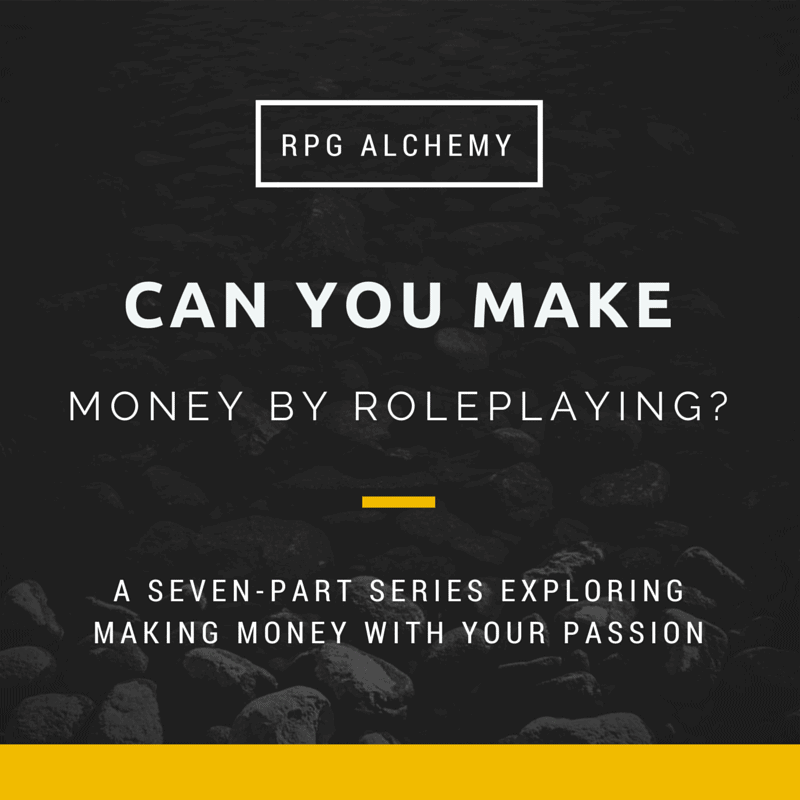 Can YOU Make Money By Roleplaying? is a seven-part series that explores if it is possible to make money with your roleplaying passion. Many gamers dream of publishing their own setting or system, creating a blog that the world adores, or simply earning money by actually playing games. But are those goals realistic and can you really make money by roleplaying? This is article number seven in the seven-part series and concludes everything we've discussed in the series about the topic.
In the previous article, My Personal Journey, I talked about my background and how I came to writing about roleplaying games, what I've made in doing so, and what I've gotten out of the process. Now I'll bring it full circle and give some actionable steps for those that are looking to move forward on their own journey.
If you have a desire to make money through roleplaying, here are some ideas on where I'd suggest you start out:
1 – Discover the part of gaming that you love to talk about.
If you were talking with your friends, or staying up till the wee hours of the morning, what part of gaming is the part that you could talk non-stop about? Do you love talking about game mastering, playing, tactical combat, comparing RPGs, a specific RPG (like D&D, Numenera, etc.), miniatures, gaming accessories, your own setting you created, or all of the above? Whatever the answer is to that question, that's what your business should be about.
2 – Decide on a vehicle for your actions.
Choose a vehicle that fits your passion. Do you have a smooth radio voice that would fit well with a Podcast? Are you good at making videos in a way that would fit with building a YouTube channel? Are you a writer at heart where creating a book or blogging would fit you perfectly? Have you run a small business before and opening up your own sounds right up your alley? Although you may use more than one of these vehicles eventually, choose one to start with. You are now that archetype, a Blogger, Podcaster, Author, Small-Business Owner, or whatever.  You are not aspiring to be that, you ARE that.
3 – Take action.
Nothing gets done without action. Don't get stuck studying and planning on what you're going to do soon. Just do it. There is no point in waiting until you feel you have the perfect idea or strategy. You will never have the PERFECT idea or strategy. It is better to get out there, do it, learn from it and keep moving forward. You may not even realize that you already have enough knowledge and skill to start a successful business. You'll never know until you try. I can guarantee one of two things will happen, you'll either succeed or you won't. If you never get started I guarantee you one thing will happen, you won't succeed.
4 – Network within the industry (and outside of it).
Networking is pretty much the key to any industry. A lot of people don't bother e-mailing industry leaders or talking to them at events because they feel like they will be rejected in some way. Everyone started somewhere and I think you'd be surprised at how open the people in the roleplaying industry are. Attend gaming conventions, online meetups, and do whatever you can to talk with other people in roleplaying. There are numerous people out there that can help you reach your goals.  But don't forget other people outside of the industry as well that could potentially help you with your business.
5 – Be happy, be thankful, and give back.
I've met very few successful people who were completely negative. Of the few I did meet that were negative, I have a feeling that negativity wasn't what got them to the top. Focus on being happy, be thankful for the opportunities you have, and give back when you can. Whether you believe in god or karma, it's just the right way to live your life and you'll be happier if you do it that way.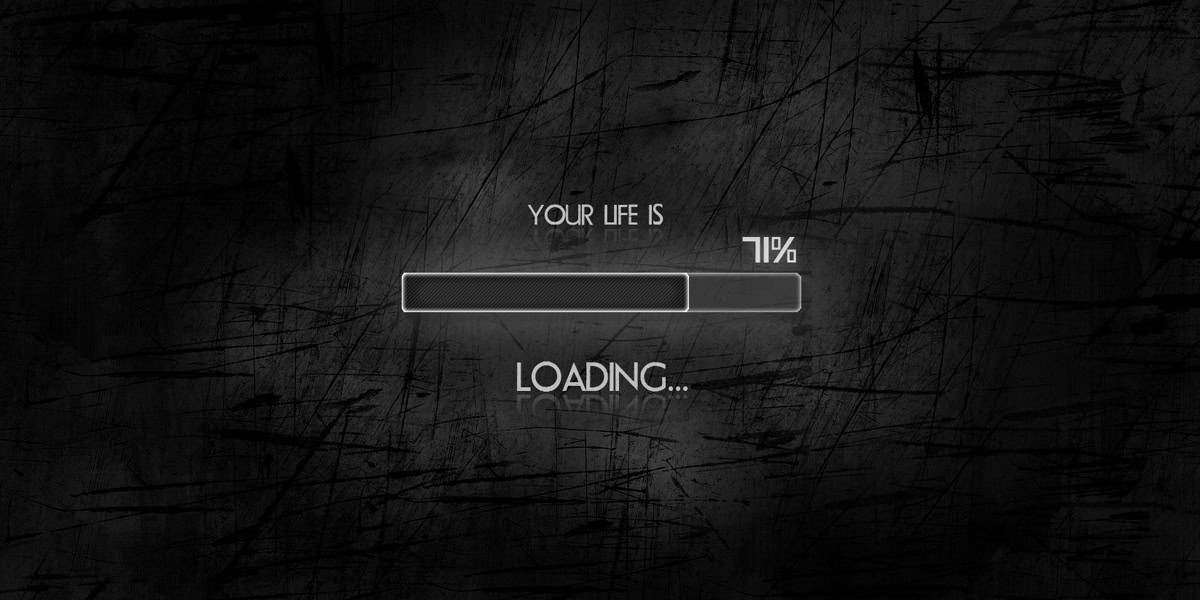 Finally, there are thousands of resources available online to help you build your own business and be successful. Here is a list of resources that I've personally used and found valuable:
The Solopreneur Hour – Michael O'Neal runs a great Podcast where he talks about becoming a Solopreneur, essentially a one-man entrepreneurial show.
Smart Passive Income – Pat Flynn runs an incredible website, several Podcasts, and a host of other things that earns him six-figures monthly. He's pretty transparent on how he accomplishes what he does, so you can actually learn a lot since he doesn't hide things like other "coaches" do.
100 Day Challenge – I haven't completed this yet, but I know quite a few people who have (some that have done it seven or eight times). It's a great way to set goals and jump start your way towards them.
Firepole Marketing – Danny Iny's book, Engagement From Scratch, is probably the best book I've ever read on building an audience. You can get it for free from his blog, as well as incredible information on building a business, getting exposure for that business, and making money.
Books – The 7 Habits of Highly Effective People (Stephen R. Covey), The Millionaire Next Door & The Millionaire Mind (both by Thomas J. Stanley), Failing Forward & How Successful People Think (both by John C. Maxwell), Eat That Frog! (Brian Tracy), The E-Myth Revisited (Michael E. Gerber), Born To Win (Zig Ziglar), How To Win Friends & Influence People (Dale Carnegie), and Entreleadership (Dave Ramsey) are all great books for building a business and being successful at life.  Remember, even if you're not into reading, many of these books can be found on Audible.com (or other audio forms).  You can simply listen to them on the way to work, when you're washing the dishes, or whatever.
These are just a few of the resources that I've poured through this year. However, they are the ones that I received the most value from.
Whatever you decide on, I hope you take action now and start working towards your dream. I don't believe life was meant to play safe. If you have a desire to make money with your roleplaying passion, I say go for it. You have so little to lose and so much to gain.
If you have any questions about the topic we discussed today, or any of the other topics in this series, please feel free to leave a comment below!
Can YOU Make Money By Roleplaying – Article Series
• Introduction
• Ways to Make Money Roleplaying
• Areas of the Market
• Enough Money to Justify the Work
• Top Companies and Earners
• My Personal Journey
• Conclusion