Star Wars is one of my favorite settings of all times. I enjoying both game mastering and playing in campaigns set in the Star Wars universe. Here are 101 Star Wars encounter ideas that a game master can use in their campaign. Some of these encounters are small encounters, such as passing by a unique individual in a city. Others are big encounters, such as encounters that may evolve into a social interaction or combat.
Here is the first half of 101 Star Wars Encounter Ideas (1-50):
1. (Urban) A Rodian bounty hunter passes by. He looks you over and assesses you quickly before continuing on.
2. (Urban) A near-Human bumps into you and quickly excuses himself. You hear others in the area murmuring about that being the individual a Defel assassin is looking for.
3. (Urban) A well-dressed Devaronian approaches you and asks directions to the nearest weapon shop.
4. (Urban) A large group of Duros wearing uniforms leave a restaurant. They get inside of a land speeder and depart the area heading towards the nearest starship docking area.
5. (Urban) A group of local law enforcement are being led by a Gotal tracker. They enter into the building that you are about to go into. As you approach the front of the building, two of the・law enforcement officers standing outside tell you that the building is now closed and you'll have to come back later.
6. (Urban) A hover barge slowly travels down the street. It contains a raucous crowd that appears heavily armed, all centered around a large Hutt. The Gamorrean bodyguards stare you down as the barge passes by you.
7. (Urban) An Imperial hover transport passes by you. It has the markings of a prisoner or slave transport ship. You hear what sounds like a loud scream come from the inside of the transport and then silence. From the rear-view window you see at least a dozen Jenets in gray uniforms and full restraints seated inside.
8. (Urban) An Ortolan sitting at the base of a building asks you if you have any spare change.
9. (Urban) A squad of Storm Troopers approach you and demand to see your identification.
10. (Urban) A human foreman leads a small group of Ossans in the construction of a building next to the building you are entering. A large piece of framework falls onto one of the Ossans, injuring him and pinning him to the ground.
11. (Urban) Medics are attending to several individuals in a land speeder accident involving three vehicles. Two of the victims involved are clearly deceased. An argument is starting to ensue between several people involved in the accident and other individuals in the area. There is no law enforcement on scene yet.
12. (Urban) A female Togorian stares at a monument located in a central square. She snarls at you as you pass by.
13. (Urban) Your vehicle sputters to a stop in the middle of the road. A Verpine tinkerer that happens to be conveniently in the area approaches you and offers to fix your vehicle for you. This must be a setup…
14. (Urban) A swoop gang buzzes through the streets at a high rate of speed on their Nebulon-Q Swoops. Shortly afterwards, you see local law enforcement speeding in the same direction.
15. (Urban) A Whiphid passes by you riding a very large, lizard-like creature. You're pretty sure that neither are native to this planet and they both look extremely out of place. The people in the area give them a wide berth.
16. (Urban) An armed group of Humans lead a shackled Abyssin down a side alley. You observe them knock on a door and then they all enter the building.
17. (Urban) An Aqualish is surrounded by several Storm Troopers and arguing with them on a street corner. The Aqualish makes a furtive movement towards his waistband as two Storm Troopers shoot him dead. The Storm Troopers start highly encouraging bystanders to move along.
18. (Urban) An Arcona tradesman stands near an open vehicle on a street corner. As you pass by he asks if there are any particular items you are looking for that he could help with. When you approach, he moves a velvet cloth covering a square black box, approximately half a cubic meter in size. The box looks oddly familiar to you.
19. (Urban) An Imperial transport slowly hovers past you. As it enters an open intersection, the vehicle erupts into a violent explosion sending shrapnel everywhere. Most of the bystanders nearby start running for cover, albeit far too late. A Bothan bumps past you with a grin on his face and mutters something under his breath.
20. (Urban) Two Mon Calamari and a Human approach you. The Human nods at you and waits, as if you are going to do something. After several seconds, he looks at you and states, "Are we just going to stand here or are we going to do this?"
21. (Space) A small space station looms in the area that you are passing through. It looks scientific in nature, possibly an observation post. There is power to the facility but no apparent movement or life signs currently on board.
22. (Space) Your starship's sensors pick up another starship's emergency beacon for a short amount of time. Before you can narrow down an exact location, the beacon goes silent.
23. (Space) You are forced to navigate around a large field of space debris. The debris appears to be from old cargo hauler, possibly a Mobquet Medium Cargo Hauler. The wreckage appears to be fairly recent.
24. (Space) A squad of TIE Fighters are chasing after a Starlight Light Freighter. The two lead TIE Fighters fire several shots, disabling the engines of the freighter. A transmission is sent to your ship warning you to leave the area and not interfere.
25. (Space) A line of six Zuraco Cargo Haulers slowly pass by you at sublight speed heading towards the nearest planet.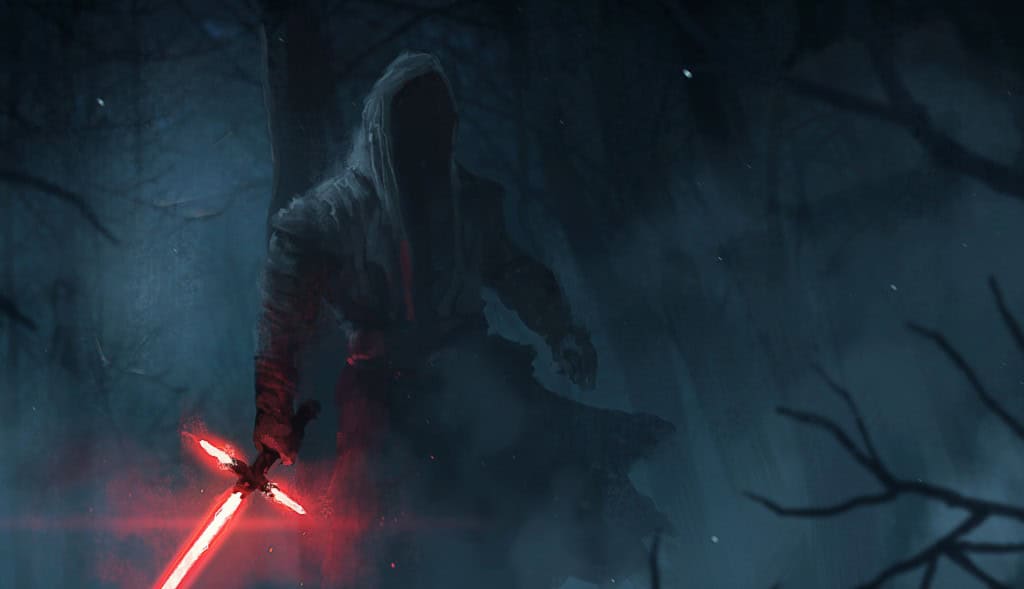 ---
Visit our friends at
PokerCasinoDownload.com
for free games and downloads. Download Americas Cardroom
HERE
and get up to $1,000 cash back!
---
26. (Space) An Imperial Interdictor Cruiser looms before you. You see a SoroSuub Luxury Cruiser 200 hovering near the Interdictor Cruiser. An Imperial Gamma-Class Assault Shuttle appears to be docking with the luxury yacht as a squadron of TIE Fighters circle the area.
27. (Space) An Imperial Customs Frigate notifies you of its intention to search your vessel. It orders you to stop your ship, power down, and prepare to be boarded.
28. (Space) A heavily modified Imperial Custom Frigate speeds towards your ship. An alien voice comes over your communication channel telling you that the Nikto Kajidic is taking control of your ship. You recall that name being associated with a pirate ship that has been patrolling the area.
29. (Space) An Imperial System Patrol Craft cruises through the area at a high rate of speed. Your sensors detect that it scans your vessel for a short amount of time before it continues past you.
30. (Space) A Trianii Ranger Patrol force parallels your ship's trajectory. The force includes six RX4 Patrol Ships. After mirroring your flight path towards your destination for approximately a minute, the force veers off and heads away from you.
31. (Space) A local, intra-system IR-3F Patrol Ship appears to be heading back towards the nearest planet. You can see a moderate amount of damage on the exterior of the hull. The three remaining Turbolaser turrets are actively scanning the area.
32. (Space) An Aavman Extravagance 11-S Space Yacht passes by your ship. It is being escorted by two Toscan 8-Q Starfighters.
33. (Space) A large amount of space debris from a nearby asteroid field is causing a disturbance with your ship's sensors. In order to travel into hyperspace, you're going to have to navigate around the debris which will take approximately thirty minutes. During that time, your ship's sensors will most likely not operate properly.
34. (Space) A large group of Y-TIE Ugly Starfighters appear to be headed in your direction. They haven't attempted to communicate with your ship yet, but you know the ships are most often associated with mercenaries and petty crime lords. It doesn't look good…
35. (Space) You observe a small object floating off the starboard side of your ship. Quick observation of the object reveals it to be an Armored Spacesuit (Merr-Sonn Weapons Superior Boarding Armor). It appears to be drifting through space slowly. A sensors check of the suit reveals the individual inside the suit is…
36. (Space) A heavily modified HT-2200 Medium Freighter appears to be mining a local asteroid belt. The underbelly cannon has been replaced with a large mining tool. To your knowledge, mining this part of the asteroid belt is illegal.
37. (Space) A squad of TIE Fighters enter your ship's area. They request that you identify yourself and your destination.
38. (Space) You spot a Victory Class Star Destroyer looming in the distance. The transponder code identifies it as the Basilisk II. Two TIE Fighter squadrons swarm around it and you can see several other starships in the area. Your ship's sensors detect that it is attempting to scan your ship from long range.
39. (Space) A gravity disturbance begins rocking you ship. Emergency lights begin to blare and you can hear a small explosion shutter the back of your ship. Just as quickly as it began, the disturbance stops. You better check to see what kind of damage your ship has suffered. You glance out of your cockpit as you move to check your ship. Is that another ship headed towards you…?
40. (Space) A large space station can be seen in the distance. Small intra-planetary ships can be seen traveling to and from it. A communication from the station appears on your command screen. It appears to be some sort of announcement, but it is in a language that you are not familiar with.
41. (Wilderness) A large group of predatory birds circle over head. Either something just died in the area, or something is about to.
42. (Wilderness) Mechanical stomps and grinding can be heard in the distance. An AT-ST stomps by you, unaware that you are in the area. The vehicle has damage to the driver-side knee joint. The drive engine whirs and grinds uncontrollably loud. There is a large amount of carbon scoring on the cockpit.
43. (Wilderness) Howling can be heard in the distance. Then, more howling from a different direction, as if in response to the first. At that point, you notice a faint trail leading through this area. A large animal carcass sits off to the side of the trail. This can't be good…
44. (Wilderness) You come upon an area that has an encrusted, spherical growth approximately one hundred meters in diameter emanating from the ground. There are several large holes that appear to be entrance tunnels into the growth that go deeper into the ground. You can hear a large buzzing sound coming out of the holes. The longer you listen, the louder the buzzing seems to be getting.
45. (Wilderness) A small group of near-humans riding what appear to be beasts of burden slowly pass by you. Their clothing, weapons, and technology strike you as very primitive, possibly natives of this planet. They seem utterly unconcerned by you presence.
46. (Wilderness) You hear blaster fire in the area and what sounds like the cries of a large animal. From a distance away, you locate a speeder containing three Humans near a large animal that is indigenous to the area. You aren't completely sure, but they appear to be poachers.
47. (Wilderness) The ground beneath your feet begins to quake. A fissure cracks in front of you and steam begins to bellow out. The temperature in the air appears to be rising rapidly. You are finding it difficult to breath. Did you remember to bring a respirator?
48. (Wilderness) You come upon an area that contains a large radar dish pointed up towards the sky. There are numerous boxes dotting the area that are connected to the dish. It appears to be some sort of data gathering device.
49. (Wilderness) You discover a wide-open field. The area appears to have been professionally leveled and cleared of debris. It looks like it may be a landing area for small or medium sized starships. It looks like it was used very recently.
50. (Wilderness) You discover the wreckage of a large starfighter, approximately seventy meters in length. Upon further inspection, it appears to be an old Star Cab exploration vessel. Judging by the plant growth around the vessel, it appears to have been here for a very long time, possibly decades.
If you have any additional ideas or resources related to Star Wars encounter ideas, please post them in the comments below!