The Star Wars universe is full of fantastic technology and mysterious wonders. Some of these items have been lost throughout the ages, while others were deliberately hidden for various reasons.
Some of the uses for these artifacts are obvious, while others have a more subtle or even sinister purpose to them. In addition, these artifacts vary in their power levels. Some are simple items containing a lost technology that functions on an almost mundane level, while others have incredible power that could shape the future of the discoverer and even the Galaxy.
Many of these artifacts could be classified under multiple categories. For example, a cultural hero's lightsaber could fit under both Cultural, Force, and maybe even Technology or Weapon. For ease of use, I simply have classified each item under one category that I feel most fully defines the artifact.
Here is the first half of 101 Star Wars Artifacts (1-50):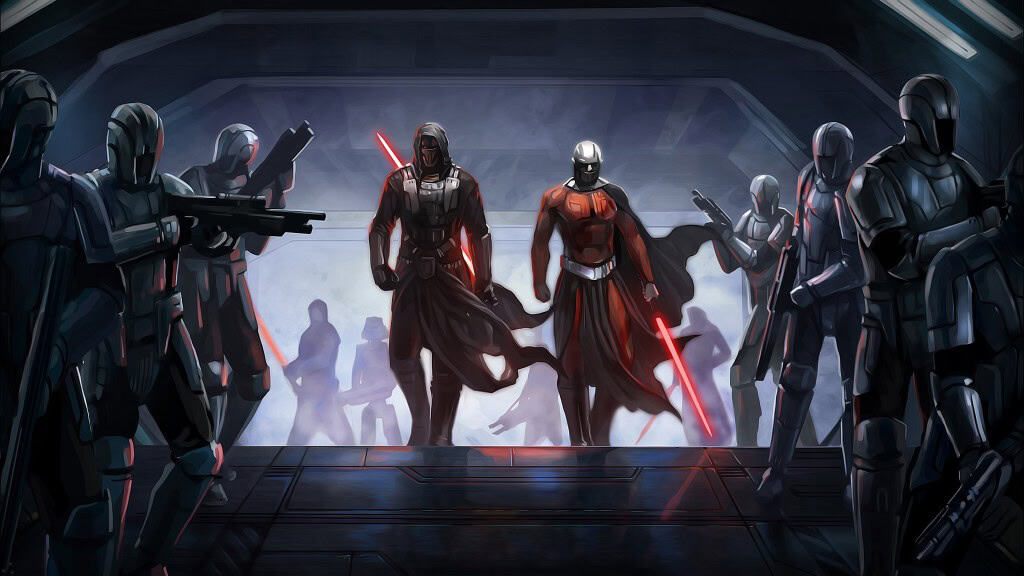 1. (Cultural) Tiara of a lost princess who was captured during a major war. It is believed that she was killed during her imprisonment but her remains were never discovered. This circlet is very valuable as it is made of precious metals and stones and has major cultural significance.
2. (Cultural) The original written manifesto of the creation of this planet's government. The founding members of the current government created the initial governmental laws, essentially a 'Bill of Rights.' The original copy was lost shortly after the government's establishment, until now.
3. (Cultural) Painting of a well-known historical figure on the planet. The painting was stolen by raiders during a large war and lost until now. Not only is the figure in the painting famous but it was also created by a renowned artist from that era. The artifact has both extreme historical significance as well as monetary value.
4. (Cultural) Gavel of a notorious judge that sentenced numerous Jedi and Jedi sympathizers to death. The judge was eventually removed from power and escaped to an unknown system never to be seen again. Many Jedi and Jedi associates died wrongly by his orders.
5. (Cultural) 'Message in a bottle' from a local cultural hero. The container that is discovered holds within it a letter from a long-dead cultural idol from the area. The letter appears to be a simple goodwill message to future generations, but the figure was well-known for hiding cryptic messages within his writings.
6. (Cultural) Musical instrument of a famous musician known throughout the sector. It is a very weathered version of the type of instrument that musician used and has marking indicating it belonged to them.
7. (Cultural) Fighting gear of a national sports hero. This champion was known for his legendary unarmed combat skills in his sport. The fighting gear appears to be from his final fight and it was believed that these items remained in his personal collection until his death many years ago.
8. (Cultural) Translation manual that teaches the basics for a long lost language. The guide assists the reader in translating basic words and phrases from the lost language into a commonly known language. This manual has significant values in archeological and research circles.
9. (Cultural) The "Star of the Gods" is the largest precious gem ever mined from the core worlds. It was shaped by jewelers and set to be sold at auction before it was stolen during transport and lost. The size of the gem is as legendary as the story of its disappearance.
10. (Cultural) Mask belonging to the former king who ruled over this planet. The planet no longer is ruled under the same form of government, but the mask is a relic from an era when the planet was ruled under the iron fist of this tyrannical king.
11. (Force) Ancient Sith sacrificial knife that dates back to the earliest days of the Sith. The item has no innate force powers, but its dark aura is like a beacon to force users.
12. (Force) Holocron, short for holographic chronicle, is an organic crystal-lattice device which stored phenomenal quantities of data guarded by the device's gatekeeper. Holocrons are often associated with both Sith and Jedi in containing information on force techniques and instructions manuals.
13. (Force) Jedi lightsaber from the Cold War era. The saber has a blue and gun-metal gray hilt with a blue blade. There are two symbols designed into the hilt that represent the initials of the Jedi who crafted and wielded the blade.
14. (Force) Hand-written guide by a purportedly self-taught Jedi on how to manifest and nurture force powers. Although the information is not grounded in traditional Jedi principals, anyone with knowledge of the Force will recognize some validity to the methods being discussed. It is from an unknown author.
15. (Force) Hand-sized crystal that is alleged to be a primitive version of a Jedi foci. It was believed that the very first Jedi used these foci to help enhance their fledging Force powers. Eventually this practice of using these foci fell out of favor with most Jedi.
16. (Force) Lightsaber that formerly belonged to a Sith Lord. The weapon was used to kill many innocent people and Jedi Knights. To any force sensitive person, the item still resonates with the darkness of its past.
17. (Force) Lightsaber that formerly belong to a Jedi Master. It struck down many evil beings as well as numerous followers of the Dark Side. To any force sensitive person, it resonates with calmness and positive energy from its former wielder.
18. (Force) The 'Heart of the Galaxy' is a large gem that is infused with energy from the force. Some believe that it holds the key to holding a Jedi's energy within it. Others believe that it is a chamber that holds the souls of fallen Jedi. The item is both famous and infamous depending on who you talk to. It is believed to have been hidden long ago for safekeeping.
19. (Force) Tomes chronicling the wars of Jedi past. It specifically includes information on major battles between the light side and dark side. It also records the names of famous individuals on both sides of the war as well as their exploits and tactics. There is a significant amount of historical and military information contained within these tomes.
20. (Force) Robes of a Jedi warrior that adorned him during a famous battle of major significance. Although there is nothing special of note about the robes, they carrying major historical meaning as the Jedi that wore these robes was instrumental in winning a battle that forever was a turning point in the battle of light versus dark.
21. (Force) Recording device containing a holographic record of various communications between Jedi during a period of war. Although the conversation appear casual when observed, it is clear that they are sending coded messages back and forth to each other. It is difficult to decrypt the coded message as this contains only one side of the conversation.
22. (Force) Restraints used on Jedi prisoners during war times. These restraints are no longer used as their force technology no longer affects modern day Jedi. However, they may be useful in restraining self-taught, novice force users that have no formal training in using the force.
23. (Force) Bones of an extinct creature that was said to have been immune to the force. The creature was commonly thought to be something of legend and not actually real. It was said that force power not only had no hold over the creature, but they even dampened the force around them.
24. (Force) Writings from "The Prophet", a mysterious Jedi that was thought to be the first Jedi to spread its powers as a religion. The story is so ancient that the writings have to be fake, don't they?
25. (Force) Frozen remains of a Sith Lord. It was reported that this individual died many centuries ago. However, the body remains remarkably intact, almost lifelike. There is no apparent cause for the body's apparent lack of decomposition.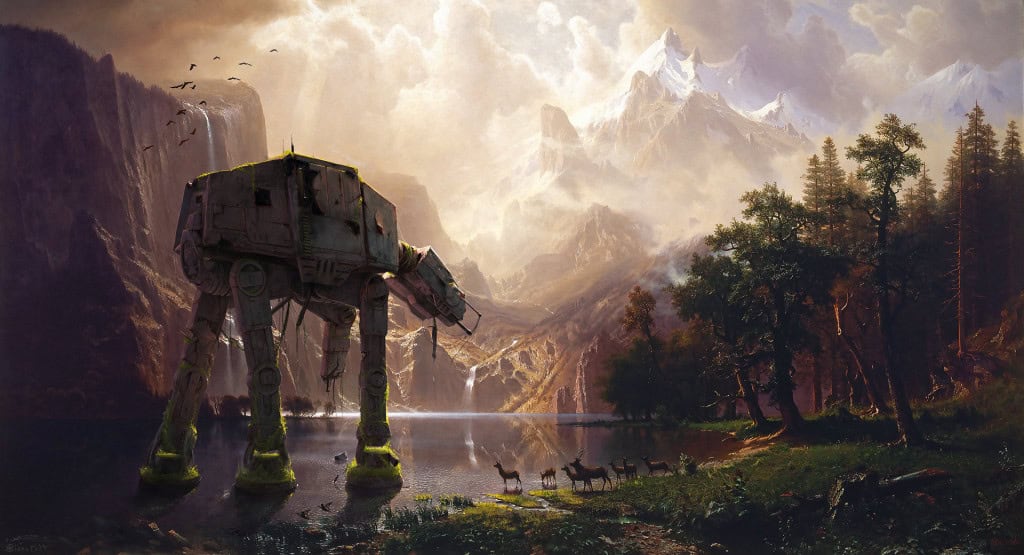 26. (Mundane) Old light device used by the indigenous population of this planet. It is essentially a shaped rock that collects and stores sunlight. The rock is stored inside a cubed casing that can be opened and closed to properly direct the light.
27. (Mundane) Archaic keepsake box with trinkets from a commoner from a forgotten era. Although these items may have some cultural significance, they items contained in the box are generally commonplace for that era. It does signal that other potentially more valuable artifacts from this era may be in the vicinity.
28. (Mundane) Round ball and striking stick from an earlier version of a common local sport. Although this type of item is commonplace, items from this era of the sport are difficult to find and considered collectibles by fans of the sport.
29. (Mundane) Military identification tag of a soldier from a civil war that occurred centuries ago. The item is located on the site of what was a major battlefield during that war.
30. (Mundane) Epitaph on a lone gravestone in the style of old pioneers to the area. It reads, "Here lies The One who casts a cold eye upon those that tread within this place." It does not have a name or dates on it.
31. (Mundane) Smoking pipe used by local natives during their war rituals. Warriors smoked certain herbs in these special pipes to prepare themselves for battle.
32. (Mundane) Old-fashioned childhood toy that was popular in eras past. It is remarkably well preserved as it is still in original packaging material, as if it were never shipped or sold.
33. (Mundane) Very old premium bottle of alcohol from a popular brand. It appears to have been properly preserved and maintained.
34. (Mundane) Antiquated jeweled necklace in the style of the early natives from this planet. The jewels that adorn this necklace were very common back then and generally not valued for anything other than their look, but they are extremely rare and valuable now.
35. (Mundane) Collectible holographic cards containing pictures and stories of famous sports figures throughout the sector. This hobby is no longer prevalent within the galaxy which makes these items valuable to collectors.
36. (Mystical) Healing crystals from a sect of mystical healers that are known throughout the galaxy. These crystals are extremely rare and said to only be possessed by the highest personnel in the order of healers. They are believed to draw out the sickness of any wielder. It is believed the sickness transfers from the possessor to the crystal and then the crystal becomes inert.
37. (Mystical) Voodoo doll that resembles a famous individual that died in this sector. The doll has several valuable stone tucked inside of it and appears to have dried blood on it.
38. (Mystical) Sorcerer's rod wielded by shamans from a specific planet. It is believed that these shamans can use the rod to control the weather on their planet. They are extremely rare. The shaman's possessing it often lead small nations of individuals.
39. (Mystical) Clay dolls that are said to hold the spirits of dead warriors from a mystic culture. It is said that the spirits will haunt any person that destroys the dolls. A faint whistling can be heard from the clay dolls whenever they are placed outside at night.
40. (Mystical) The "Horn of the Dead" is a mystical object that is said to be able to communicate with the spirits of the dead.
41. (Mystical) Grooved spheres are small metallic orbs that contain a series of three grooves around them in a specific pattern. These orbs were famous for the bad luck that would befall those who were around them. In ancient times, they were used to cast hexes on enemies by hiding them in their homes.
42. (Mystical) Witchdoctor's headdress that belonged to ancient magicians on this planet. It was believed that their headdresses amplified their powers and gave them the ability to cast hexes and spells upon others.
43. (Mystical) The "Book of Torn" is a spell book of mystical origins. It contains spells and rituals used by witches that fought against the Jedi in ancient times. Although the Jedi eventually wiped out their numbers, this book of their works still exists.
44. (Mystical) Sarcophagus of a famous mystical sorcerer that fought against the Jedi in ancient times. Although the sarcophagus is empty, it is said that the sorcerer's power still inhabits this portable tomb. It is believed that anyone who lays within the device will gain the powers of that sorcerer.
45. (Mystical) "The Dalian Figurine" is an infamous mystical artifact known throughout the galaxy. It appears in the presence of major figureheads in the galaxy and spells their impending doom. It is an inanimate object that mysteriously follows its victim until they perish from unusual circumstances. It has reportedly been destroyed numerous times only to return.
46. (Organic) Bones of an extinct animal that used to exist on this planet. They are very rare and highly valued by local archeologists and historians.
47. (Organic) Meteorite shard that is very rare and has unique energy properties. This rock-like substance can be found on any planet in the galaxy but is an extremely rare find. It is suspected that the substance originates from outside of this galaxy and does not naturally occur here.
48. (Organic) Live animal thought to be extinct on this planet. The local populace honors symbolic representations of the animal as a sign of luck. Providing a live specimen of the animal, which was believed extinct, will have major ramifications on the planet.
49. (Organic) Shrunken heads from cannibal victims of a local race. A nasty secret on this planet is that cannibalism was much more common in the past than believed. The ethnic group responsible for this has evolved greatly since then and often pushes aside any notion that refers back to their revolting past.
50. (Organic) Eggs from an animal that has long been extinct. Although the eggs themselves have no chance of ever spawning this creature, the biological material within the eggs is still in a state that would make it useful in a possible attempt to clone the creatures and return their species from the annals of history.
Some of the names and likenesses were taken from different sources in the Star Wars Galaxy, including official Star Wars products, unofficial Star Wars products, fan-made products, and information obtained on the internet. Any of this information that was taken is the property of the respective author. Any information I provide here that I created is free to use by anyone in whatever way they choose.